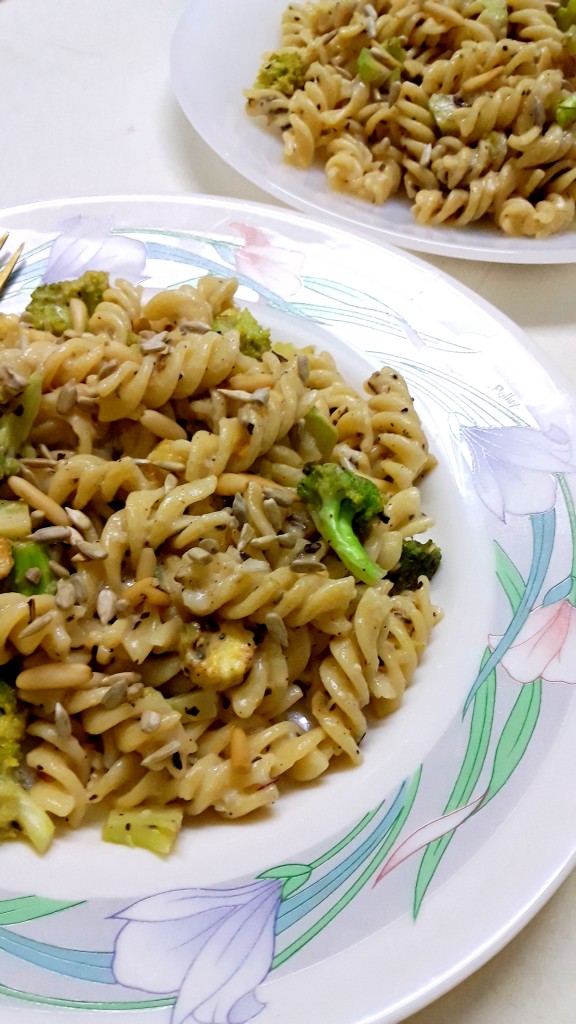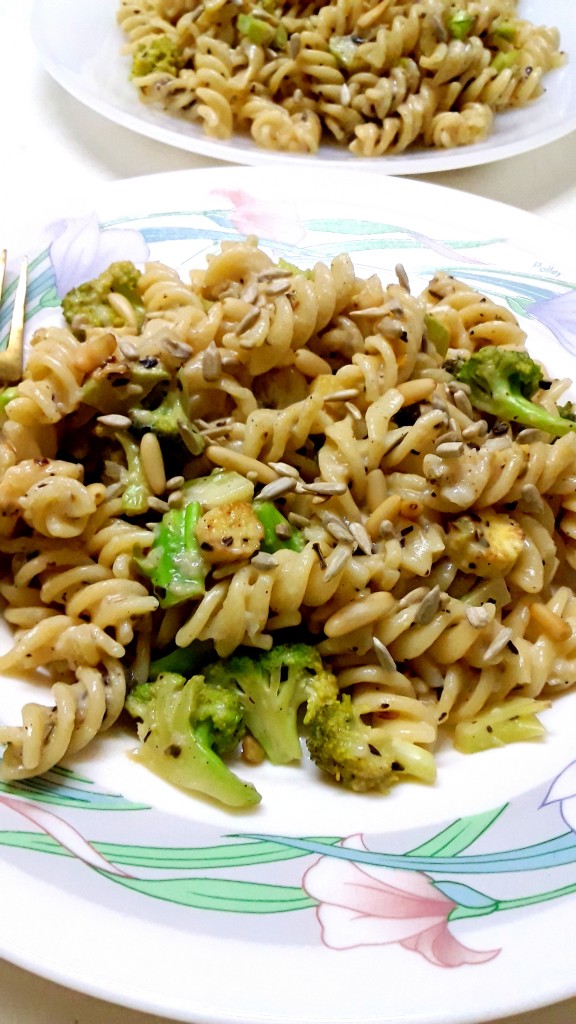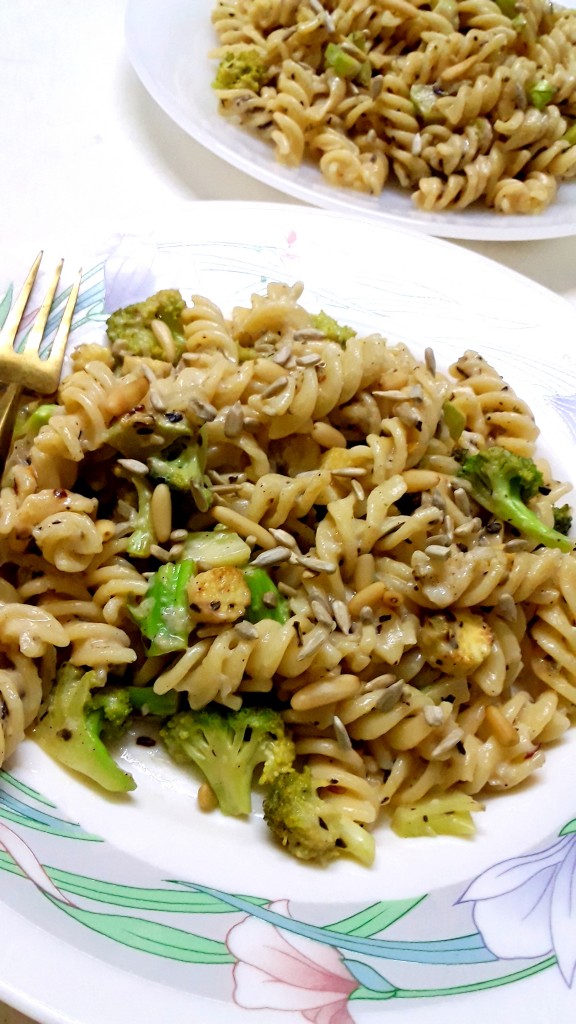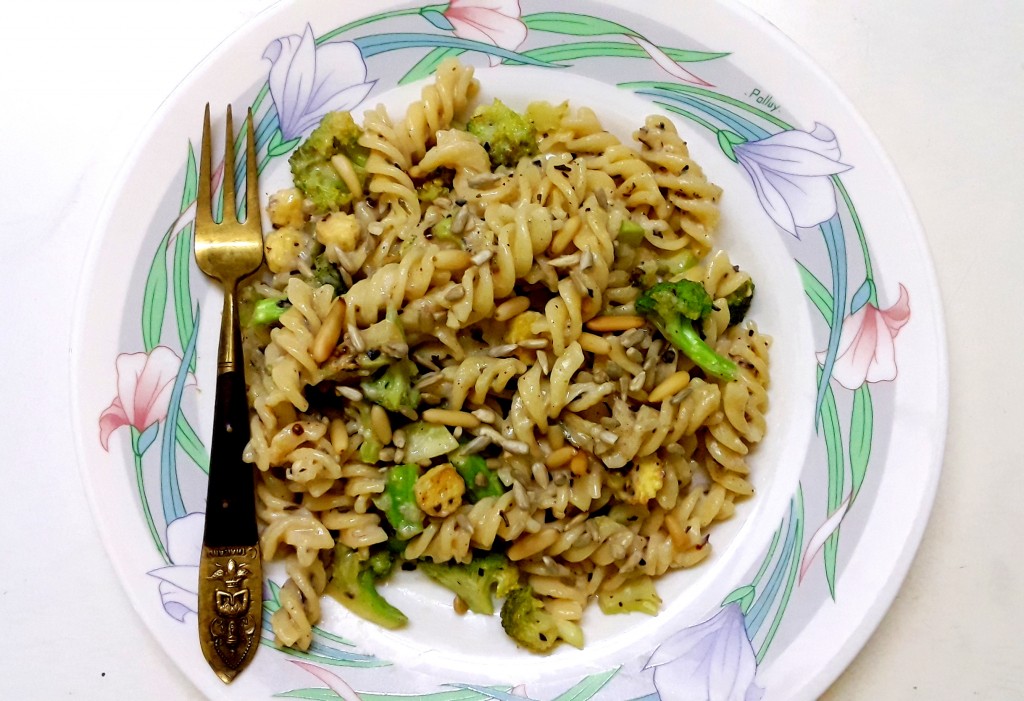 My friends from college can assure you of one thing, that I have always been a Broccoli chor. I remember we used to order white sauce Pasta everyday, yes everyday and I used to eat all the Broccoli, leave the pasta and sit back enjoying my iced tea. This happened all day everyday. Why did I share this story with you guys. Well because all my food comes with a story. There is a reason to why a plate looks a particular way always.
Coming to pasta shapes, I love all except Penne; as I feel they are way too firm and the sauce never merge with it, as in they don't want to get along with the curry and veggies. Fusilli on other hand is a darling when it comes to being friends with other stuff in the wok.
Whole Wheat Pasta with Broccoli, Baby corns and pine-nuts
Boil pasta to almost 90% cooked
In a non stick pan – add 3/4th cup of milk and let it thicken for 4-5 minutes.
Add oregano and chili flakes to it and/or other seasoning of your choice.
Mix in the precooked veggies ( I used Broccoli and baby corns)
Finally add the pasta and let it cook for some minutes.
Serve with Pine nuts and sunflower seeds. ( no cheese no no no)
– I love this lazy Pasta and it's healthy is a plus.
– Pine nuts are extremely healthy and has so many benefits that it needs a blog post of its own. Buy here.
– Sunflower seeds can be eaten as is or can be added to any meal. They are full of nutrients and I love the crunch they provide. Buy here