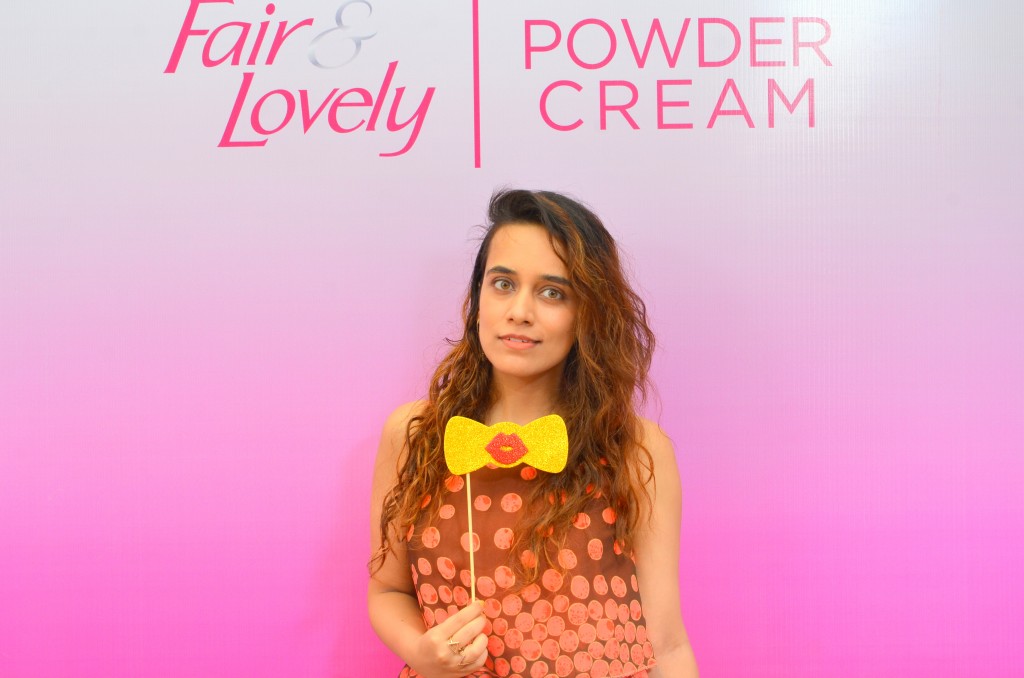 When I was invited for the soon to be launched Fair and Lovely Powder cream event I was intrigued. I wasn't very sure what value I could add to it as personally I am not very fond of the whole concept of Whitening creams. Though, now I am not quick to judge people and "creams" too for that matter, I decided to go and check it out myself.
The event took place at the gorgeous Shangri-la with some selected bloggers and it was one amazing event. In the morning when we reached each one of us was called and asked to try the new Fair and Lovely Powder cream and give our opinions. It was a very light cream and not sticky at all, and a very little product goes a long way. I couldn't feel any layer or heaviness on my face and I went and carried on with the event. There were so many games, contests, amazing host and good food that time flew by rather quick. The bloggers were divided into two teams, and our team lost a lot, but we made up for it by winning the last contest of making a Fair and Lovely commercial ( I told you acting is my thing).  In the evening when we were about to leave we again had to report about what we felt after wearing the cream since morning.
To my surprise, my skin felt as it is as it was in morning. It was fresh, there was no dullness at all. Usually in this humidity my combination skin gets a little awry, but I am glad the new Fair and Lovely powder cream could suck up that Oiliness and make me look fresh even after an eventful day. The picture below is how my skin looked after the event and I am wearing zero makeup.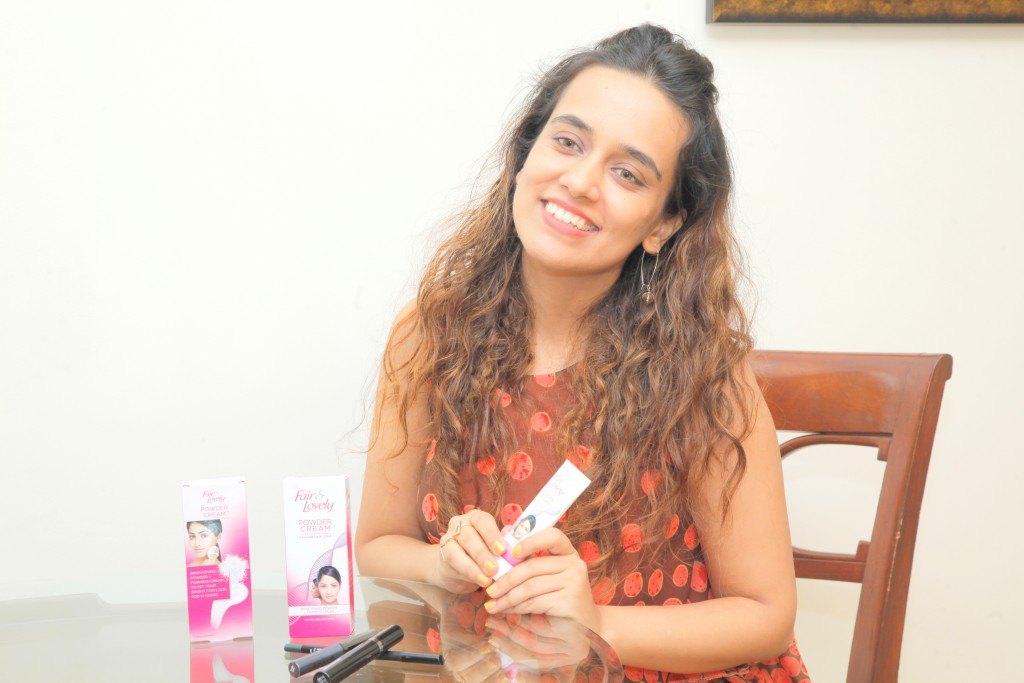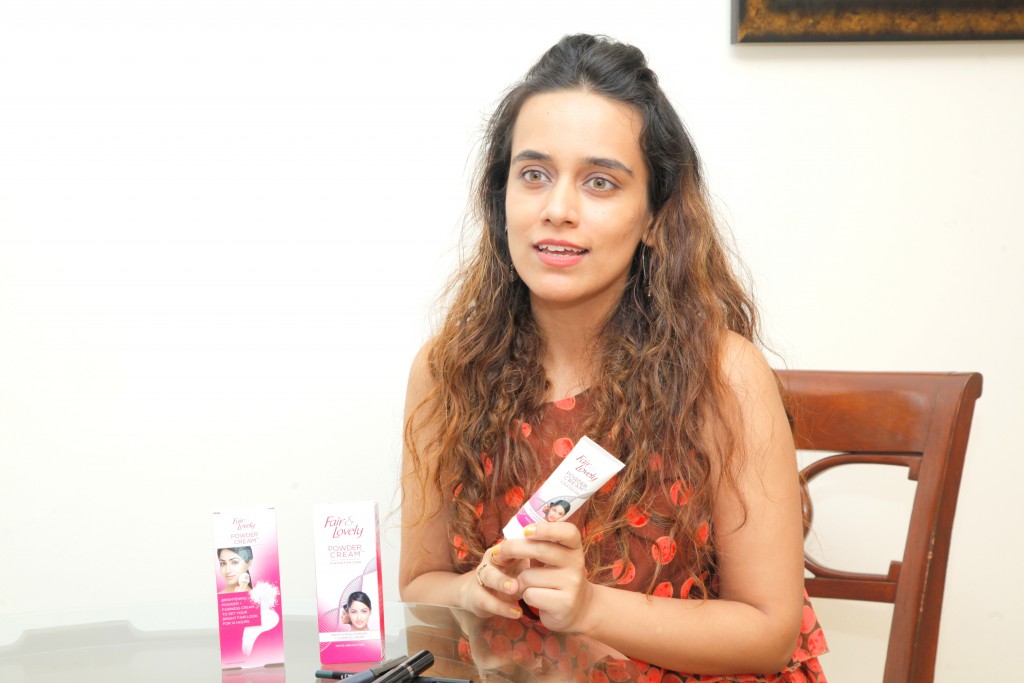 What kind of product is it?
It is a cream, but it feels feels like a powder. You can totally skip the compact powder step from the routine.
When should I apply it?
Add it in your morning routine while you are rushing for work. I apply it in morning with my lip balm and I am good to go. It acts a perfect primer too, as it will suck up all the oil from your face and will act as a great makeup base.
Is it expensive?
40gm tube retails for Rs115
Is it a whitening cream?
I would say it is a brightening cream. Even after a long day at work/college you will notice how fresh and glow-y your face will look. The cream lasts upto 14 hours.
This is what I wore to the event, my eazy breezy summer outfit.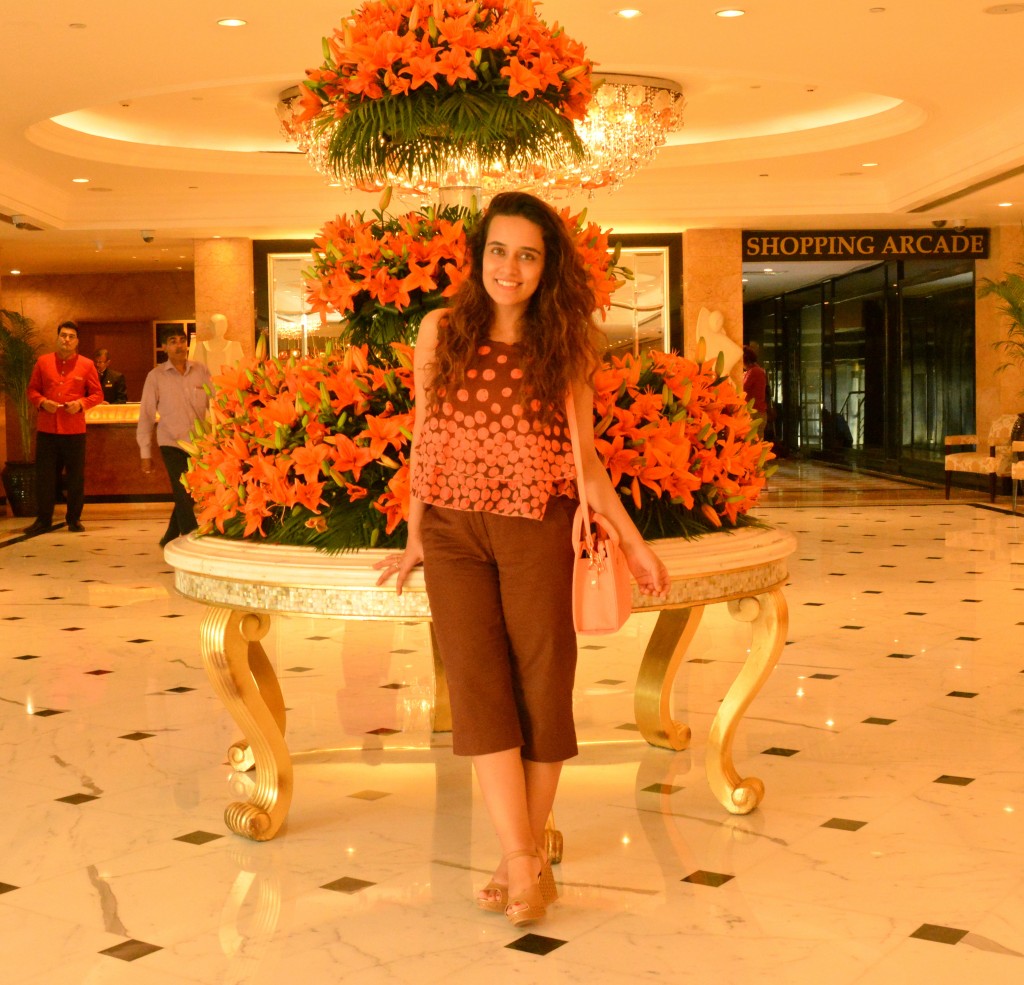 This powder cream has found a permanent place in my vanity. I am mostly always rushing for work in the morning for my Doctor duties, and in the evening when I have to attend events my skin looks really dull because of the current weather and oiliness, also as I am not very fond of applying makeup as who would carry so many products at work. So this product couldn't have launched at a better time and take me out of the misery and make me look fresh all day long.
#SetLookAllDay #FALPowderCream #FairAndLovelyIndia
To share my joy with you guys, I have this amazing contest where you can win the loads of apaprt from the amazing Fair an Lovely Powder cream. I will choose two winner each from Facebook and Instagram. And here are the rules:
Like Shadesofmoon on Instagram and Facebook
Share this post on Facebook OR Instagram.
Tag 2 friends on the comment section of the post you share and tell why you want to win the Powder cream.
I will choose one winner from Instagram and Facebook respectively. And if anyone of you use it, let me know your views about it. We all need a super all in one product in our vanity always!