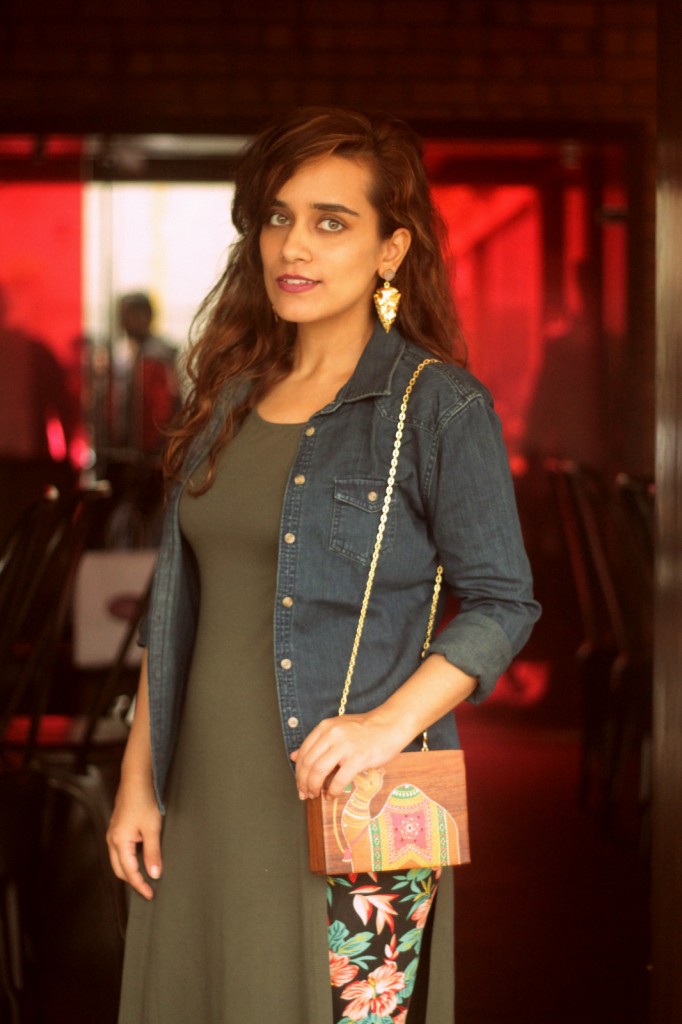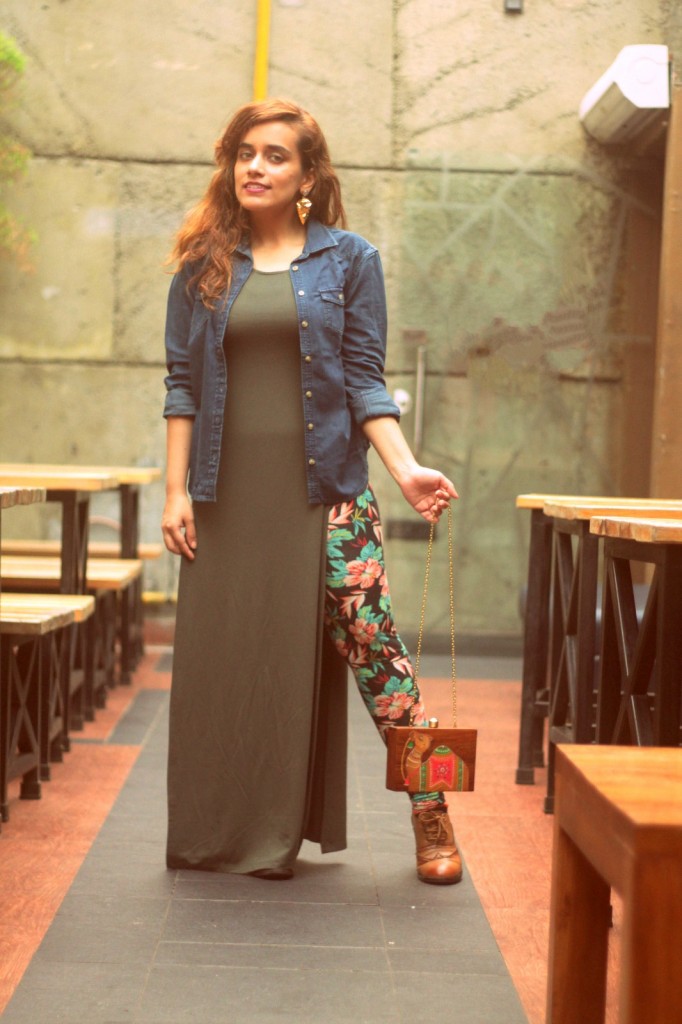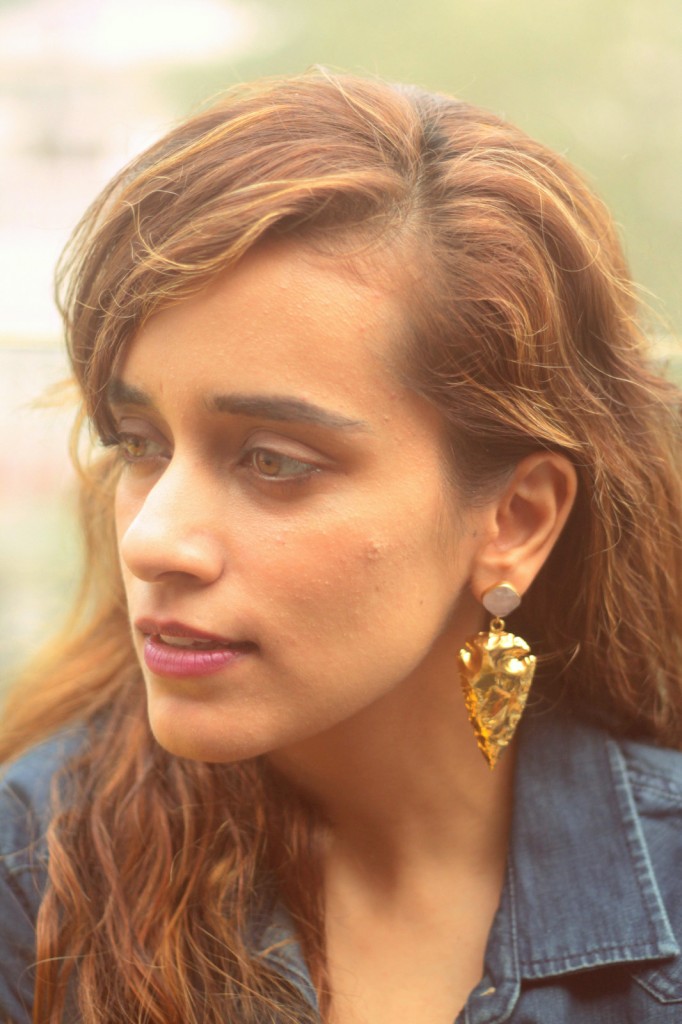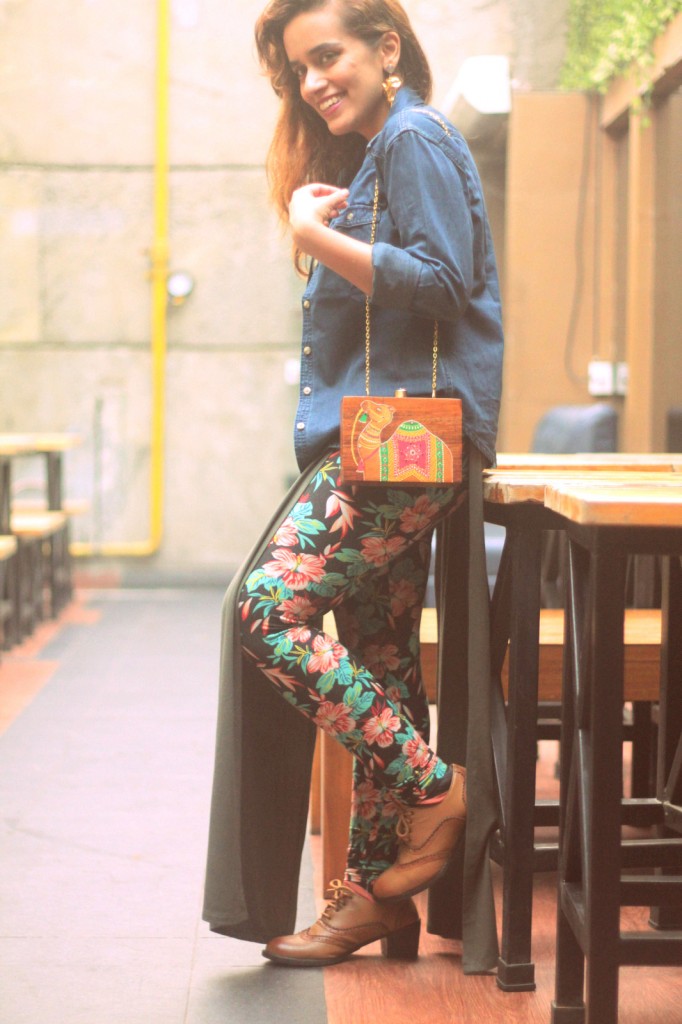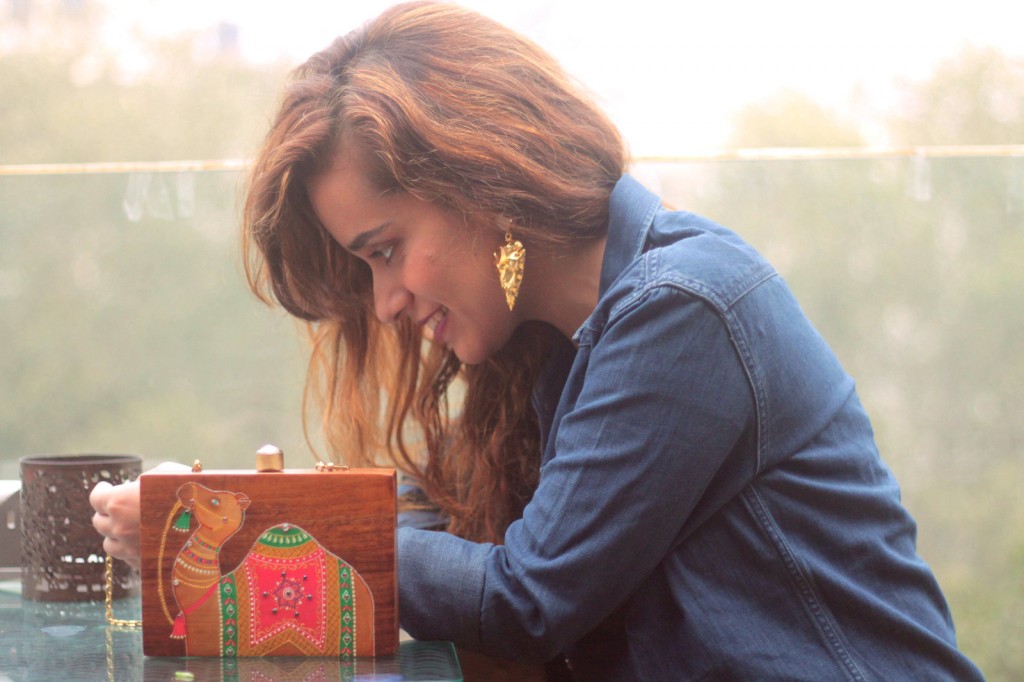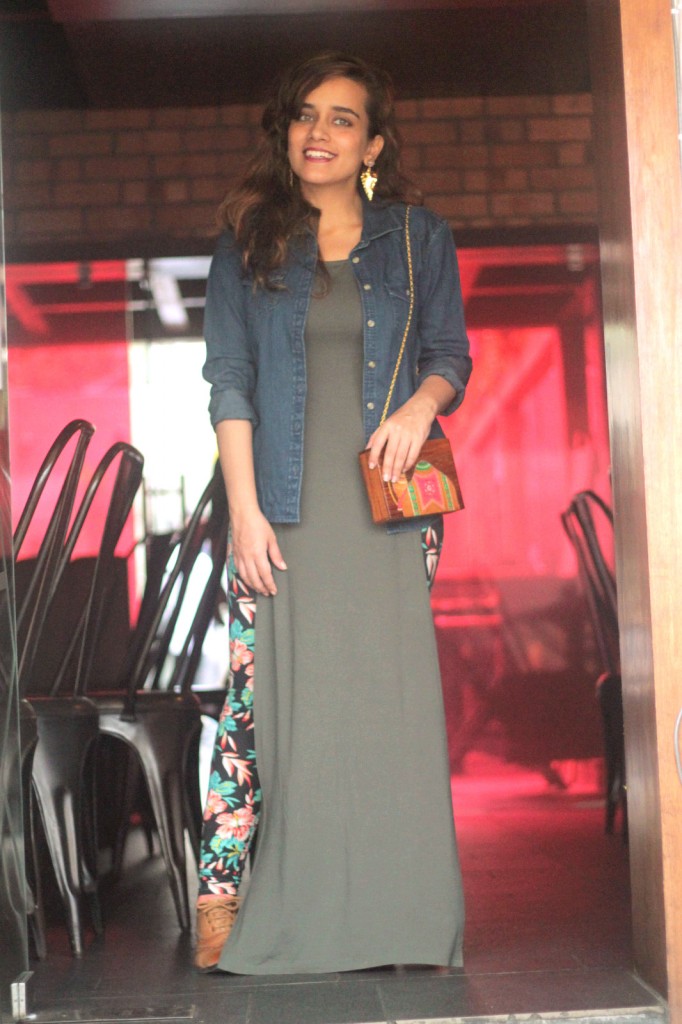 Once in a while, I like to give up my sensibilities when it comes to my choice of clothing. I like to see myself in colour which I never imagines I could wear. Or styling two pieces which I was sure might not go well with each other.
As humans we have limited ourselves to "this is how I dress up" boundaries. Every day like a programmed robot we wear the kind of clothes with almost same colour combinations thinking this is my style.  My point is not to stop you for embracing your style, rather just experiment once in a while. You never know you might like what you see.
Coming back to the post, I never imagined myself wearing all earthy tones head to toe ever, including the lip shade. To break the monotony I paired my dark floral leggings with this high slit olive top. Coming to my most abused shoes since last one year, well they are so comfortable, there is nothing to complain here.
This hand painted bag (And yes for the millionth time it IS hand painted) is just adding to the whole look. Sometimes you fall in love slowly, like it was meant to be. The gorgeous soul behind these beautifully crafted bags paints each bag with so much detailing and love ( I saw her doing it, trust me it's difficult). The best thing about them is that no two bags are ever the same design. And she can custom make the bag too with your specific requirements. A girl is at peace with herself when she knows she would never bump into anyone carrying the same bag ever.
I finished my look with these raw golden earrings. I love how raw and beautiful they look. I can't even say how they complement any kind of outfit you wear. They are a statement in itself and they just bring the whole look together.
The Stylish slit top, Camel bag and these earrings are all brainchild of three different women with three powerful brands who followed their passion and are now creating masterpieces for us to flaunt.
Let me know what are your thoughts about change? Will you be willing to experiment from your everyday looks in the near future? I would love to read what you all think.
I will be linking what I am wearing as always.
Slip top – Stalkbuylove , buy here    |   Bag – Crazy Palette , buy here     |   Earrings – Eurumme , here    |
Shoes – Streetstylestore   |    Leggings –  Forever 21, here & here  | Shirt used as a jacket – American Eagle, here  |