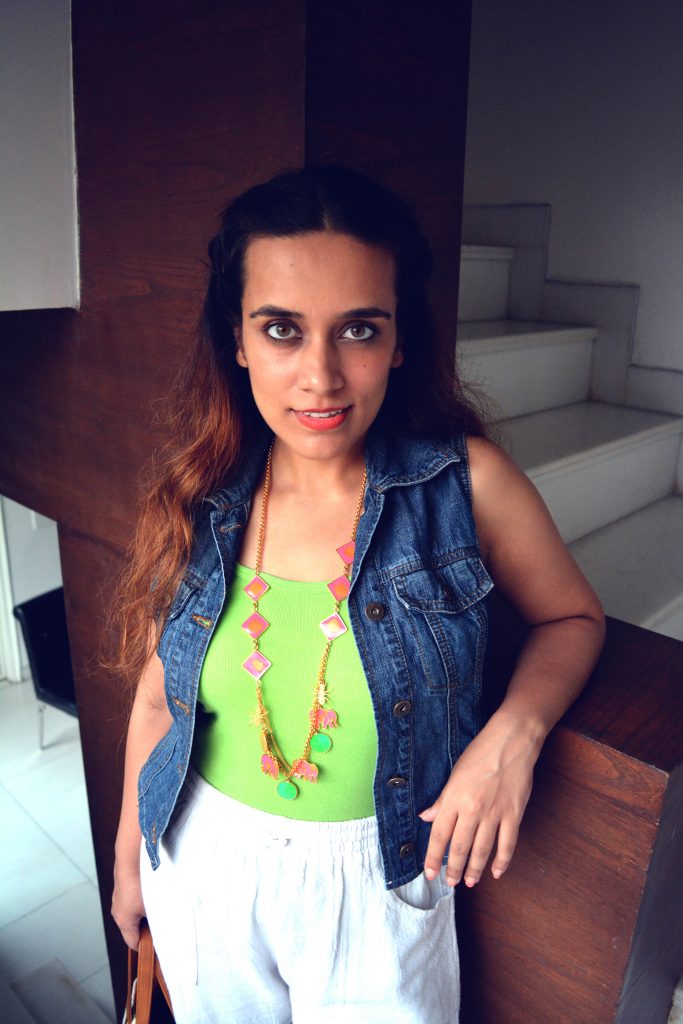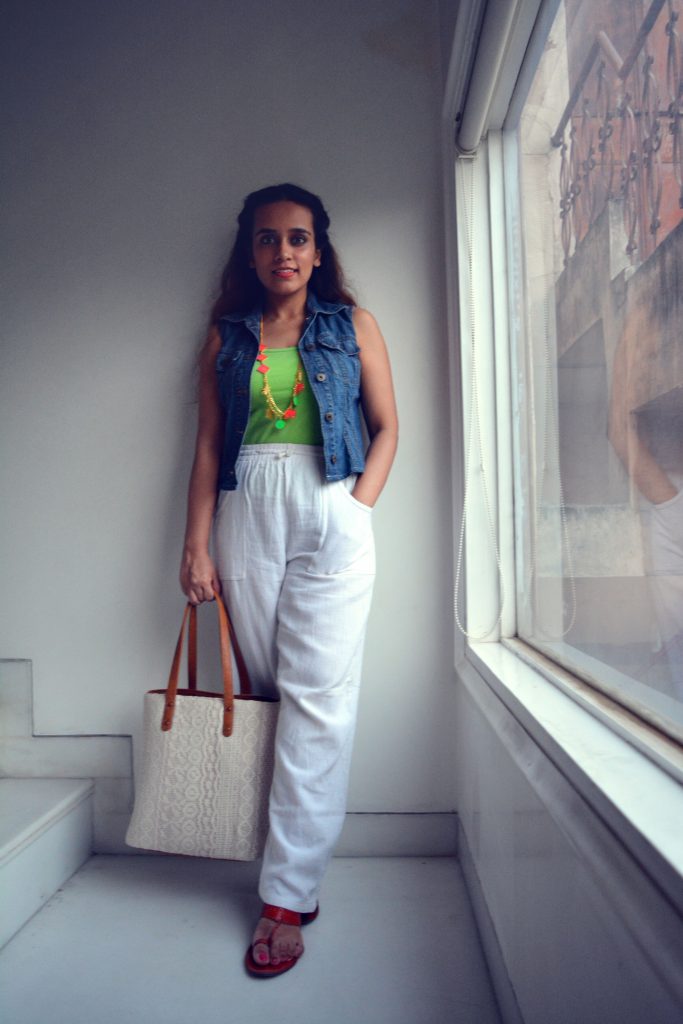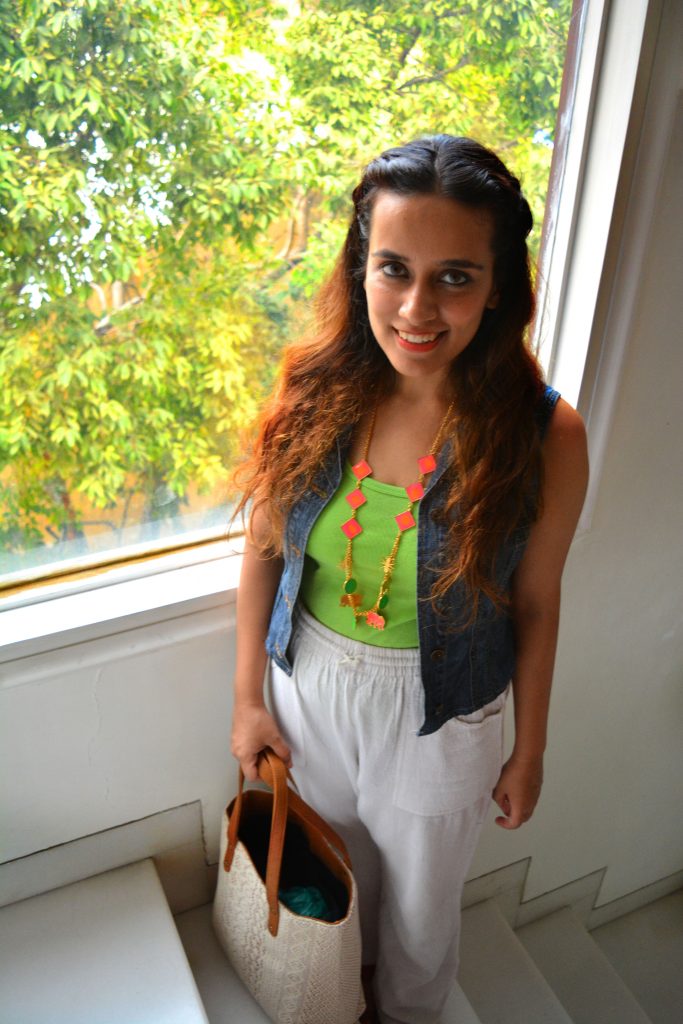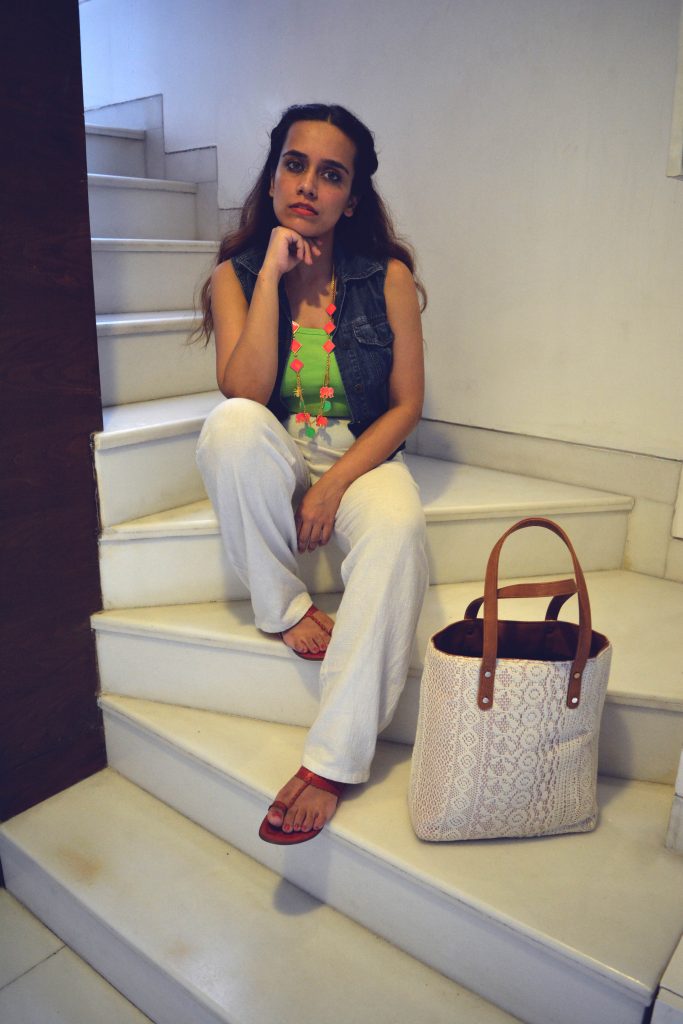 With Destination marriages being the flavour of the season, we need one extra "travelling to the venue" outfit too. This makes for a very important part and need to be ticked off from the to-do list ASAP. For those of us living in and around Delhi, the Destination wedding venue is not more than some hours' drive and does not involve a grand outfit. I would suggest to put together an outfit from what we already have in our closet.
I have realised I am NOT a jeans person at all. The only time I wear one is in winters or when all my lowers are in a wash all at once (Duh!) It keeps the movement very restricted while travelling and I don't like my bladder being squished by a piece of cloth.
Coming back to the post, remember to wear something travel friendly for lowers (If jeans are that for you, then go ahead.) For top, try light layering which is wise in the fluctuating temperature of the mode of transportation and outside. I prefer a denim jacket/vest depending upon the outfit (Yes, denim shirt>jeans any day)
Now coming to the most important part of the outfit, accessories! So to look put together like you have put a lot of thought and effort, you need a piece of jewellery that shouts festive/fun/wedding. And tadaaa you are done! Don't forget a nice tote to carry half the house you bought along, just in case. :-p
I kept my outfit minimal as I know I'll be wearing exactly opposite of that for the functions. So for me, white pants and neon Ganji with a denim vest were quite travel friendly. I wore Kolhapuri chappal, because it's a saviour and the best part was this Gorgeous "Haathi Cheeti necklace" which took my outfit from blah to waah! It is super quirky and an amazing conversation starter. For my tresses, I did a simple mid parting hairstyle because somehow this kind of hairstyle looks very Indian!? I feel so. And finally carried this big tote, you know why don't you!?
Necklace – Aditi Bhatt, Buy here                 |             Bag – StalkBuyLove, Buy here