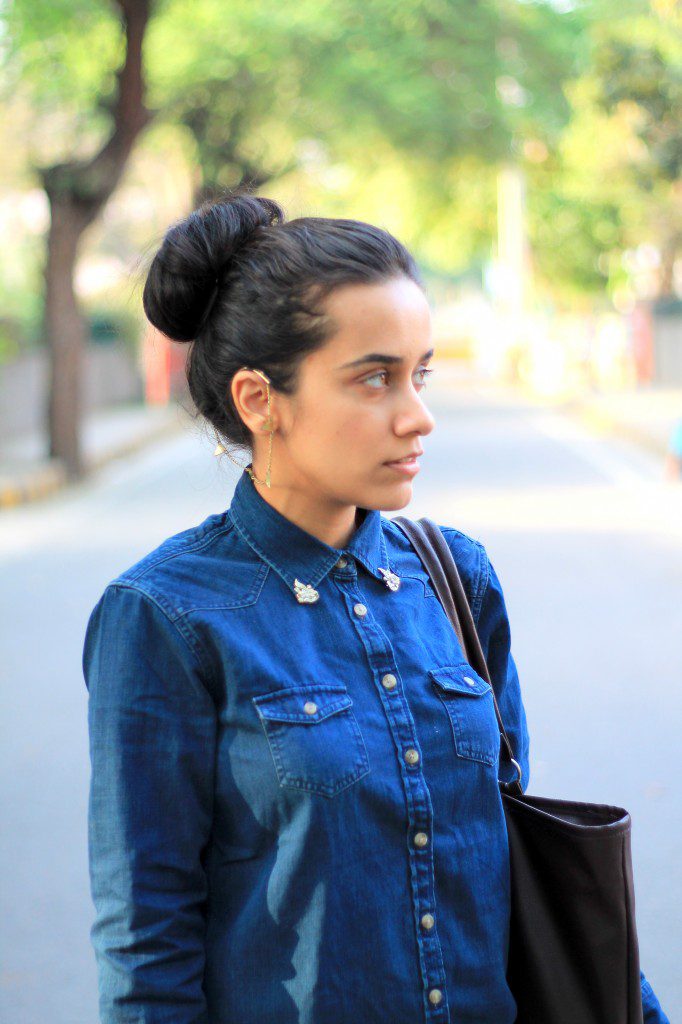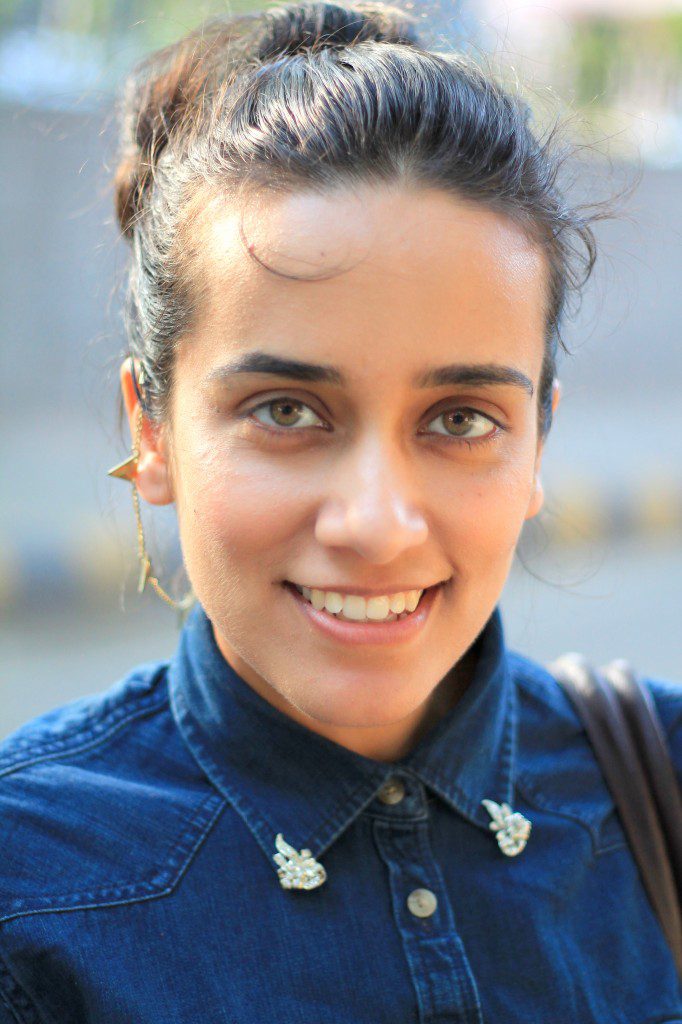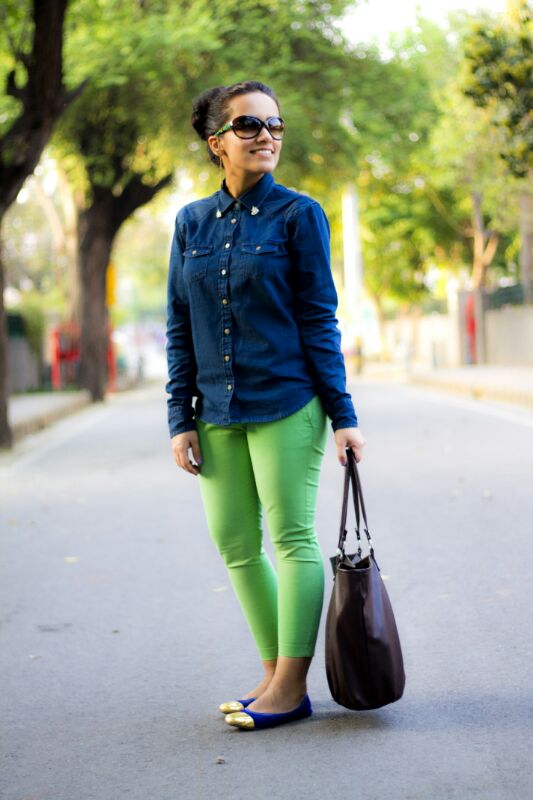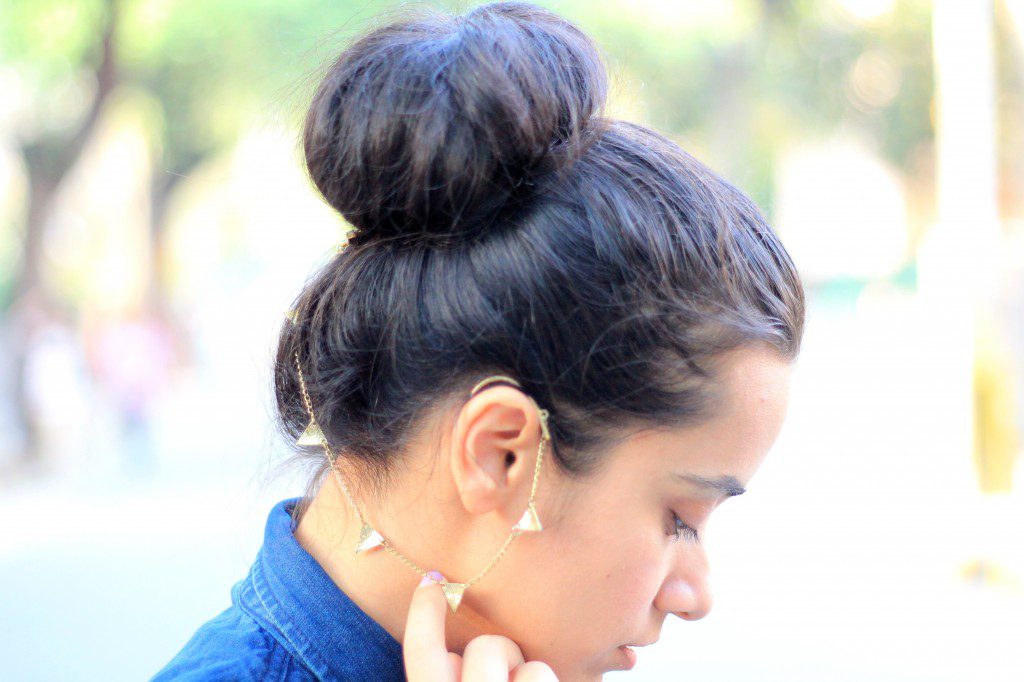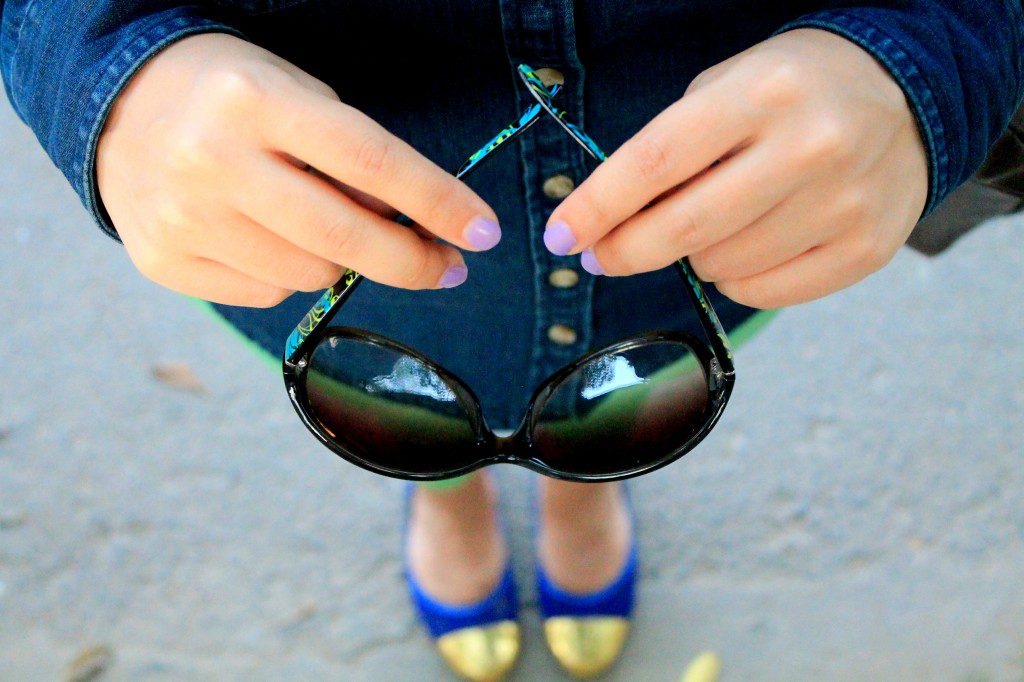 Summers are back and how. You know I have been missing my summer dresses all these months, and now when sun is shining bright, am not very happy with the scorching heat. Okay do not judge me, I am a girl and I complain (sometimes). Coming back to summers, well my focus has always been style, so how hot or how cold the weather is something I would just blabber about but it wouldn't mean a thing to me as long as I am happy wearing what I am wearing. I dress according to the weather, my mood and where I have to go, so it ain't that difficult, is it?
Whenever I have to go shopping I make sure I am wearing something very very comfortable on my feet and something which I can remove in a second, hence the ballet flats. The blue was love at first sight with that gold detailing. Anything in gold? Yes I would buy it and if it's on sale, I would fight for it.
Shirts are my staple for shopping trips as they are changing room friendly and this denim shirt is super soft and really cool for summers and also it prevents my tanned arms from burning. I added a bit of bling by adding the collar tips. Well they are actually clip earrings which are hand-me-down from my granny, who was a jewellery hoarder too and I thought of wearing these on my collar. Yeah I know I am smart like that. Next time you know where to find the collar tips 😉
Anything unique is bound to catch my attention, hence the ear accessory which I love as it's perfect for summers because it won't irritate my skin and make me look stylish too at the same time. I am all game for easy accessories, if that's a word. 70's fashion is definitely coming back and I am not complaining.
Jeans and me usually breakup during summers! These pants are as cool as their color. It's as if am almost not wearing anything, if I may take the liberty of saying so.The big bag is good enough to carry my water, summer essentials and little stuff I buy here and there.
So that's my trustworthy uniform for the shopping days.
 Also why would I call this blog post as "Half Parrot"? Well because first time I wore these pants was with a red tee and immediate reaction of my dad was that I look like a parrot. So going by what he said, today I am a half Parrot with no red and only blue.
 Keep yourself hydrated and enjoy the summers 🙂
Shirt – American Eagle Outfitters (Similar) | Pants – Old Navy (similar) | Shoes – similar | Bag- Janpath | Hair accessory – (similar) | sunglasses – Vinatge
Photography – Ayush Choudhary