Have you ever come across a Korean woman who does not have hauntingly beautiful skin. Yes, Korean products are taking the world by storm as we realise that these women are obsessed with skin care and the amazing products they have access to are the best in the world. So when I got to know that "The Face Shop", a Korean beauty brand is hitting the Indian market, I was more than excited to get my hands on it.
The products I shall talk about are:
The Solution – Brightening Face Mask
The Solution – Soothing Face Mask
White Seed Brightening Serum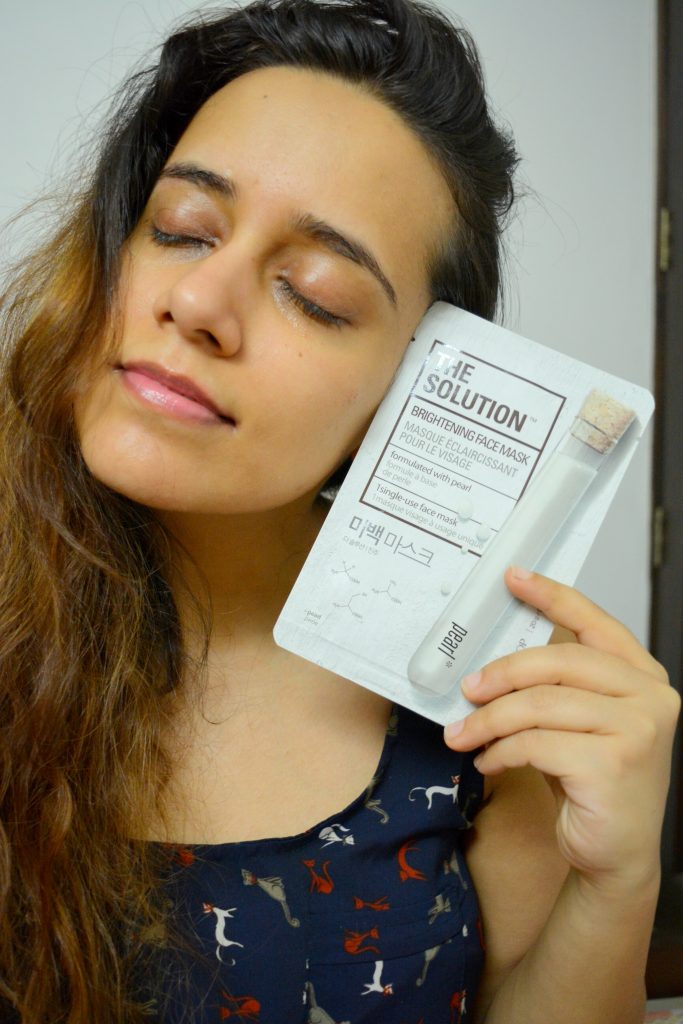 The Brightening Face mask comes in a single time use pack and does exactly what it claims. It is one of their most popular masks. It suits all skin types and instantly brightens up the face. It leaves your skin supple and nourished for 3-4 days. The secret product in this sheet mask is the pearl powder, which provides brightening solution to dull skin.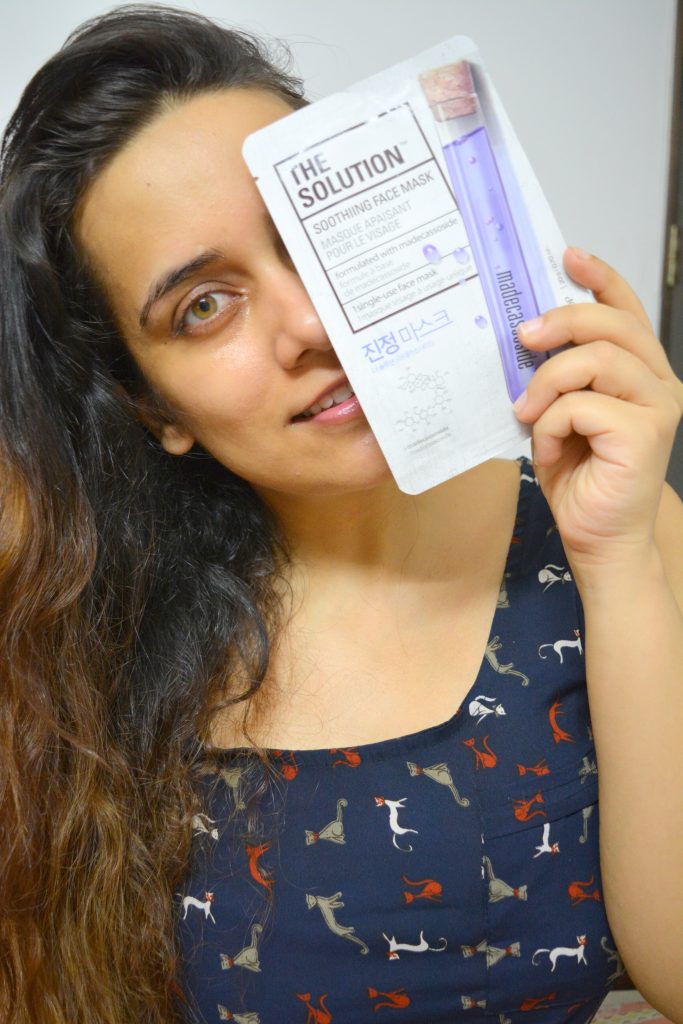 The Soothing Face mask comes in the same packaging as above. It is a sheet mask which contains Madecassoside* serum which helps in soothing dull and tired skin. (*Madecassoside, also known as Gota Kola, is an active skin care ingredient derived from the plant Centella asiatica, a medicinal plant that has been used for over 2000 years in India and in Ayurvedic medicine. It has been used by many cultures for its curative properties)
Both the masks retails for Rs150 and I feel they are definitely worth a try as you will get to experience a part of Korean skin care for as less as that. Also, try to apply the masks at night, so you can give you skin some rest and wake up with a happy skin.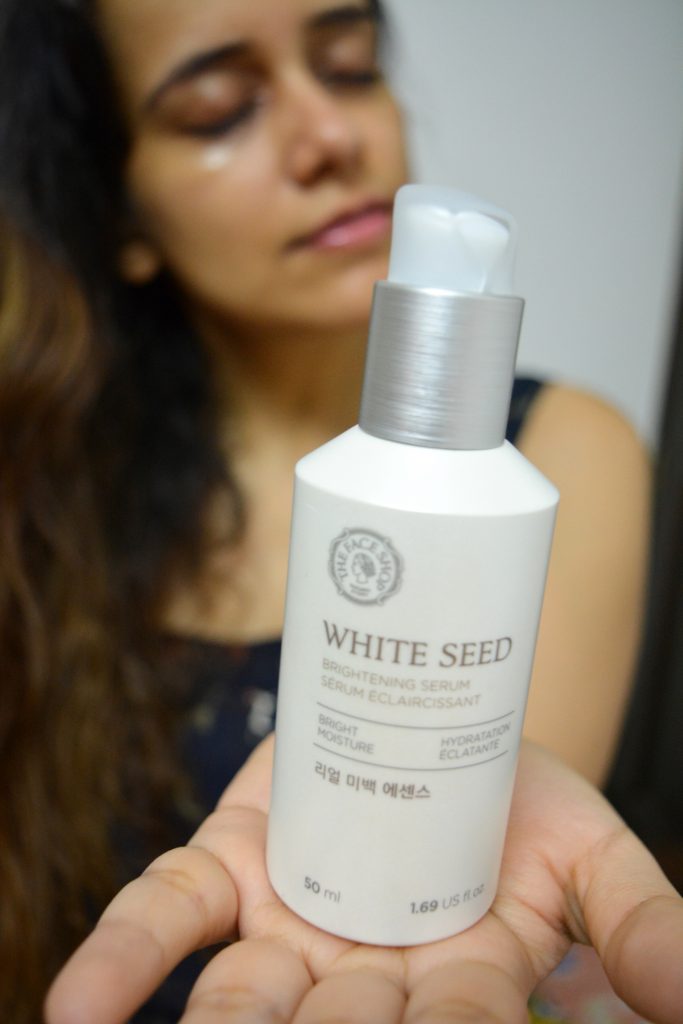 The Brightening Serum – It comes in a travel friendly pump bottle (which I love because it's hygienic). The serum contains White Lupine Seed and White daisies which have brightening properties. It can be applied day/night as it doesn't come with a spf. Though, I prefer using it as a day cream because of its light consistency and it gets absorbed super-fast into the skin, which a huge plus for me as I don't need to wait 5 minutes to apply other things on to my face. More than brightening my skin(which I am sure won't happen overnight), I love the fact that it is not sticky and greasy AT ALL but is light enough to be applied in this scorching summer heat and keep your skin hydrated which is good enough deal for me.
The serum retails for Rs 1990 but you can get it for Rs1393 at Nykaa.com
I am super Stoked about using Korean skin care products finally!
Let me know if you try any 🙂