Do you remember the first time you used "Actual Skin care" products of your choice while growing up. The time when you announced at home that you are old enough to get your personal products of your choice. I vividly remember that time and Biotique was part of it too. My first Hair oil while I was living in Mumbai was "Bhringraj tail" by the brand and how can I forget the good old Walnut Scrub. They were my savior and I sill going back to the brand when my skin needs detox. There were two things that were taken into account while buying skin care products at that time; first being the "Chemical free and Natural" and second the price range. I am amazed the quality they offer in that price range. It's a total budget buy and you know you are not putting chemicals and animal tested products on that only face of yours.
Can you believe a product packaging that reads –  With 100% natural botanicals. No chemicals. No preservatives. No animal testing. All in eco-friendly and recyclable packaging. Dermatologist Tested For Safety and yet super affordable?
Biotique still has the same green packaging, with the addition of so many new products with the growing market.  I, reviewed some of my favorite products from the range, so go get some green tea, relax and let's get started:
My skin type is combination and is more of Normal to Oily in this weather.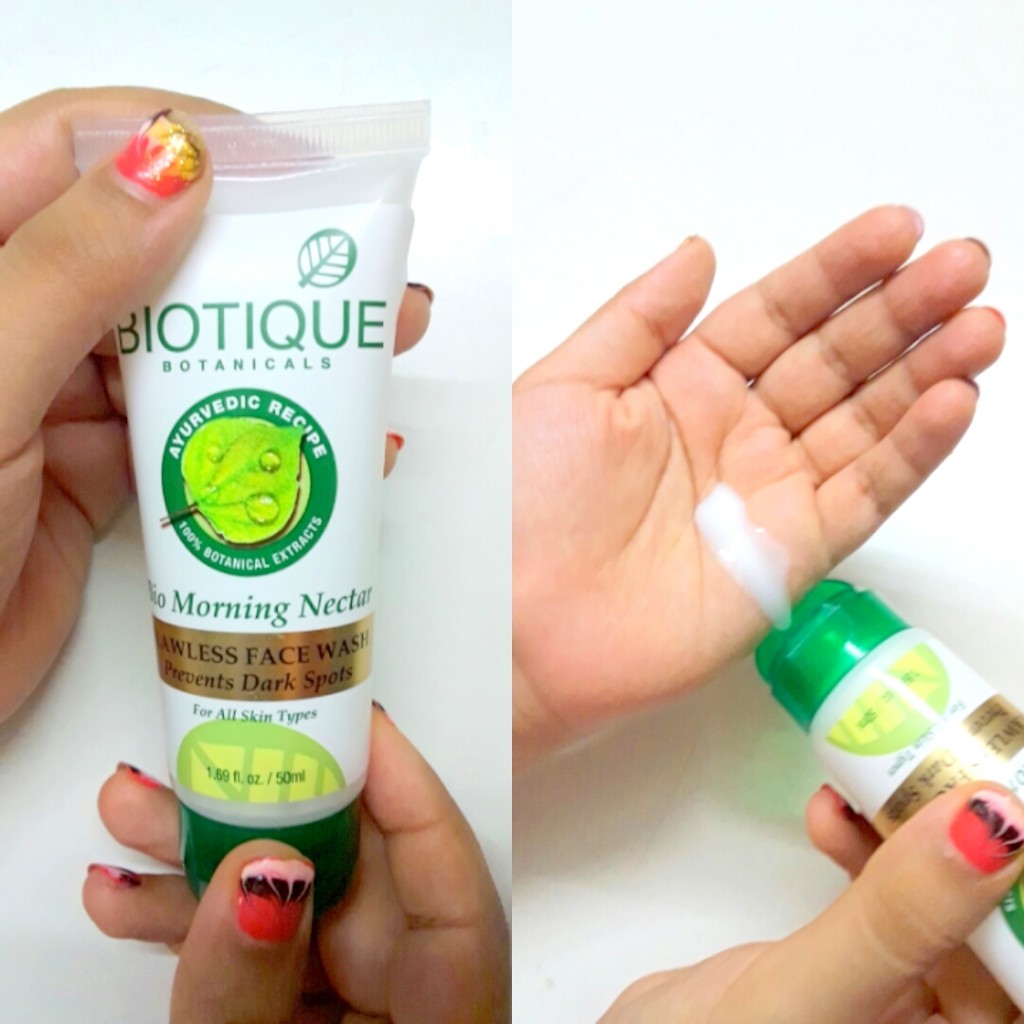 Bio Morning Nectar Flawless Face Wash (prevent dark spots) – 50ml – Rs 60
– The face wash has runny gel like consistency(in the picture) and cleans the face smoothly without making it dry or stretchy afterwords. It is a big deal, because most of the face wash do that to my skin. I absolutely love it and it's a total value for money.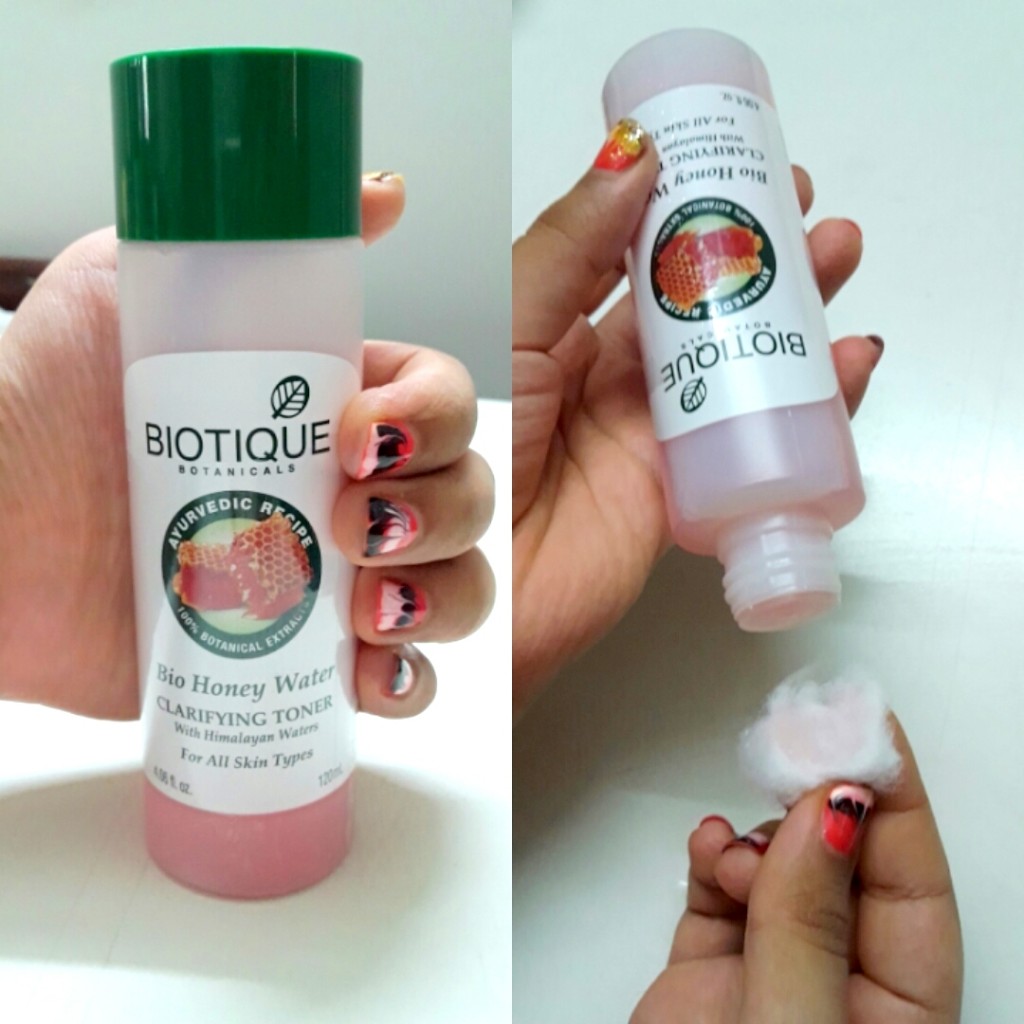 Bio Honey Water Clarifying Toner ( for all skin types) – 120ml – Rs175
– This is one of my favorite products from the range. You use it after cleansing the face and it still removes the last speck of dirt left on the skin. There are two more other variants in toner, check here. I felt like going with something general, because hello sensitive skin. Usually toners are harsh because they contain alcohol, but this amazing product here is all natural.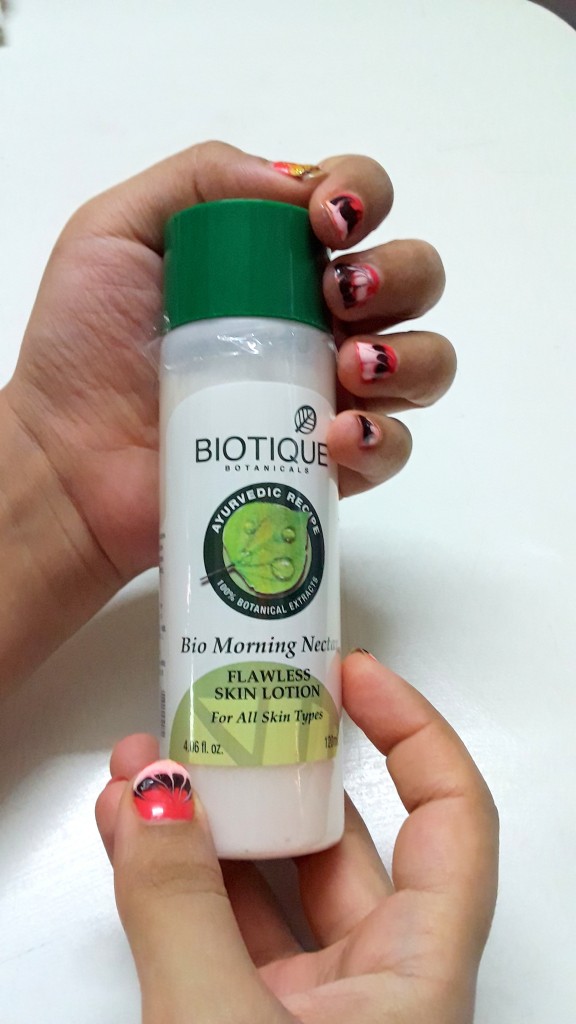 Bio Morning Nectar Flawless Skin Lotion – 120ml – Rs199
– This has been the dark horse of the race. I had no high expectations from this product, but got it because you I can always "try" new skin care products available in the market when they are so budget friendly. I was told that I could use it as a night cream too because there is no spf content in this. And guys, this teeny tiny bottle is sure a winner. It made my skin smooth and I did get up with that glow in the morning. I am still not sure about the "flawless" aspect of the product yet, as I generally don't have much of pigmentation on my face. This will make your skin glow instantly.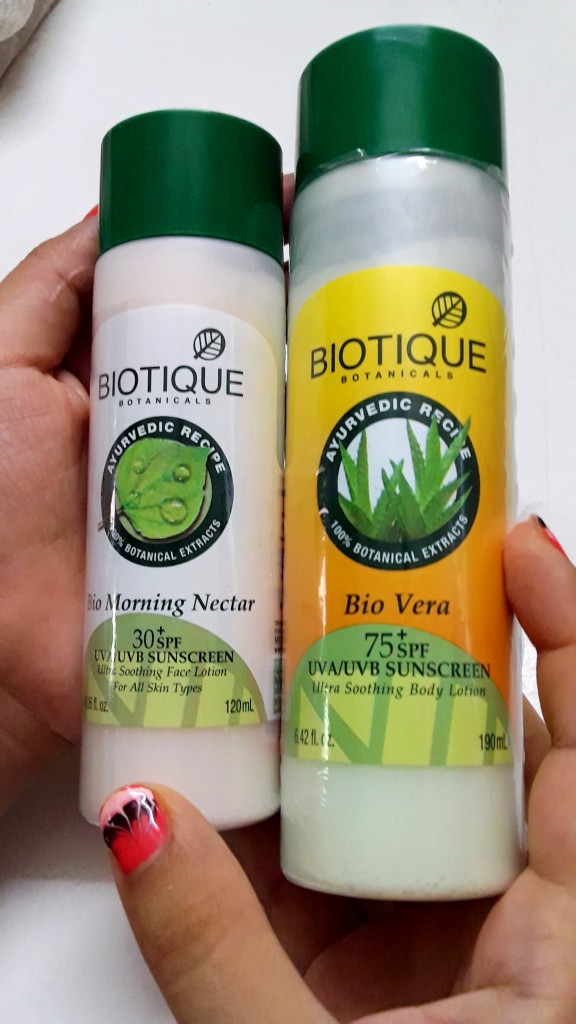 Bio Morning Nectar 30+ spf  UVA/UVB Sunscreen for FACE – 120ml – Rs199
– I was a little apprehensive before using this Sunscreen as it is "lotion" based, because it makes my skin very oily. I usually don't sweat as much as other people around me, but this sunscreen made me look like I came back from a WWE fight. I am sure it works great as a sunscreen because I did not tan as much, but that sweat was enough to make me stop using it for my face. This will work for me in slightly colder weather. But if you are dry skin, give it a shot.
PS – I did not immediately left the house after applying it and waited for good 15-20 minutes like I always do.
Bio Vera 75+ SPF UVA/UVB Sunscreen for BODY – 190ml – Rs590
– To be honest, Biotique won me over by being so cool and coming up with a Sunscreen exclusively for body. Very few skin care companies in India have done that till now. It might look pricey, but trust me you there is a LOT of product in there. I wanted this product through real test by testing it during swimming. Sadly, as luck would have it, I went for a swim at night and didn't get a chance to test it in extreme conditions. I have been using it everyday while going for work, and it has limited the amount of tan I have on my body, plus there is no sun burn yet. I would be lying if I say I haven't got tanned at all, though it was been very little and I am happy it works.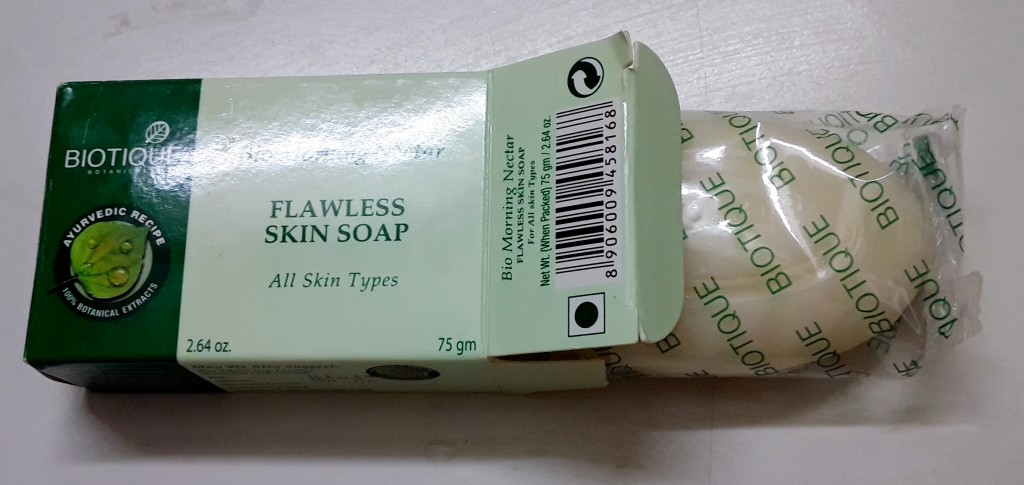 Bio Morning Nectar Flawless Skin Soap – 75gms – Rs50
– It smells so good that you would want to eat it right away (Don't do that okay). I am not sure about the "Flawless" aspect here, the good part is it doesn't feel harsh on the skin. The price is too good to be ignored. Use it for the fragrance I would say.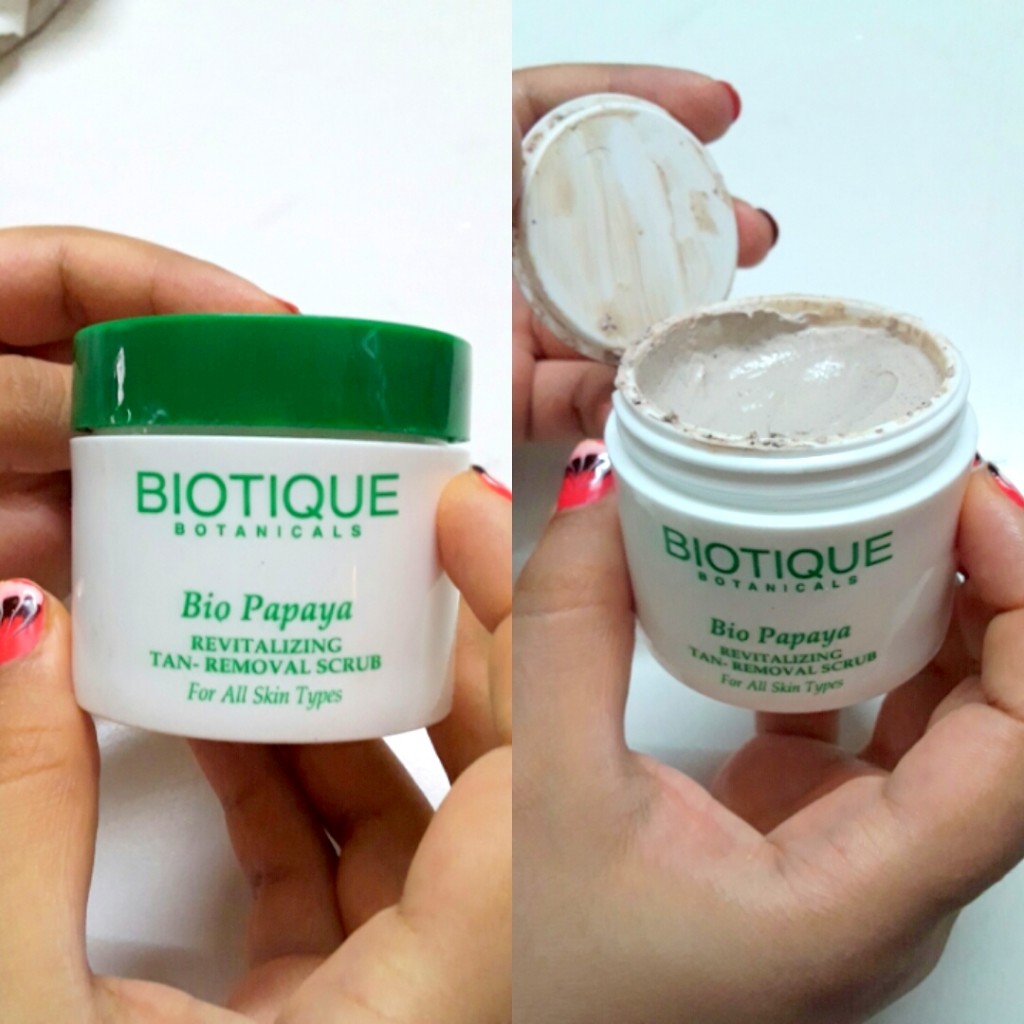 Bio Papaya Revitalizing Tan- Removal Scrub – 75gm – Rs199
– I did save the best for the last, yaay! I love my scrubs and collecting scrubs might be an obsession now. This scrubs can be used daily (as written on the packaging). I used it 2-3 times a week, and it did make my skin smooth, fewer black heads, and it feels homemade in a good way and it instantly makes my skin brighter so I love using it. I have not got much tan as I normally do, I would like to believe it as a combined effort of all other products I used in over a month or two.
Buy all the products here. I am amazed how Biotique has maintained the quality and honesty of their products in all these years and all the products are budget buys. If you would like me to review more products from the brand then let me know ( All social media plugins are in your face all around the website)
Disclaimer – All the products have been personally used by me and the review is based on my personal experience. Nobody put a gun over my head to write good/bad review. I did mention above that my skin type is Normal to oily in Indian Summers.