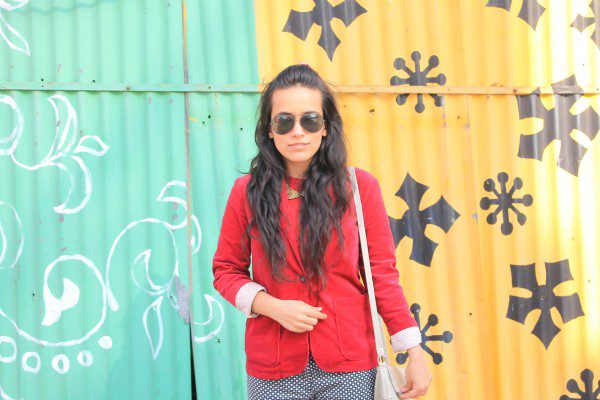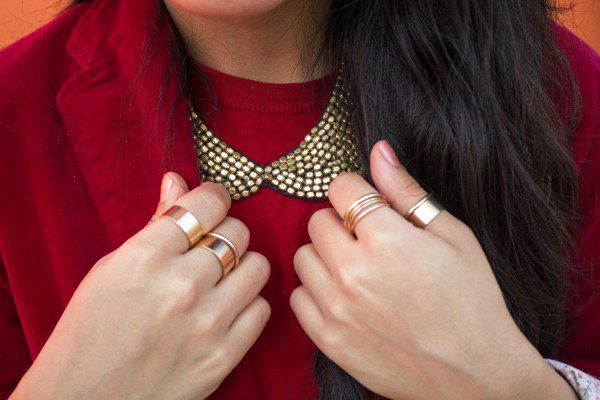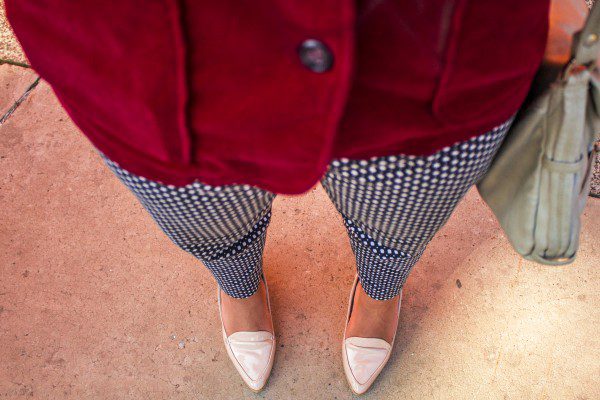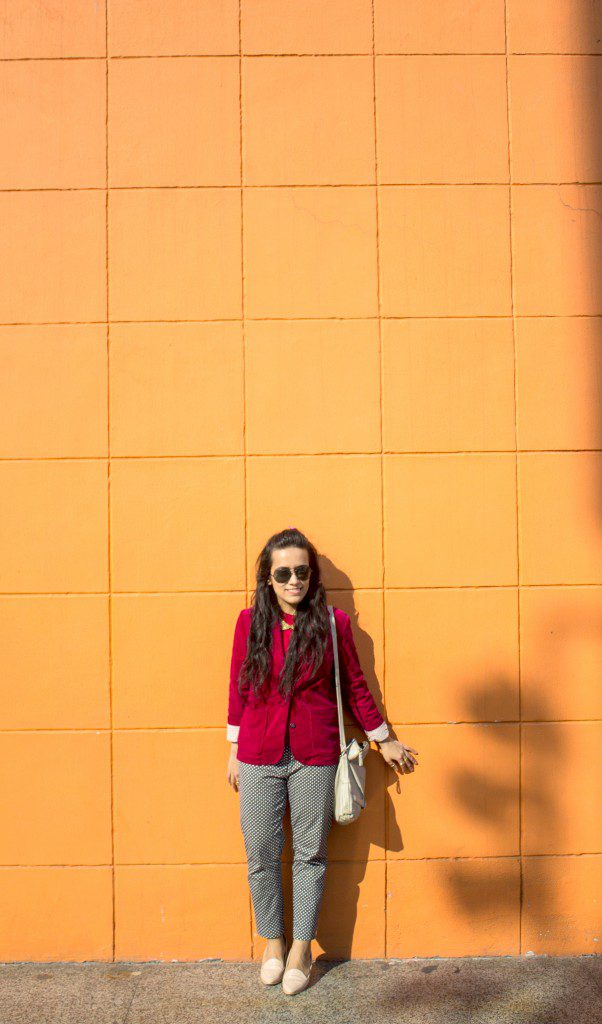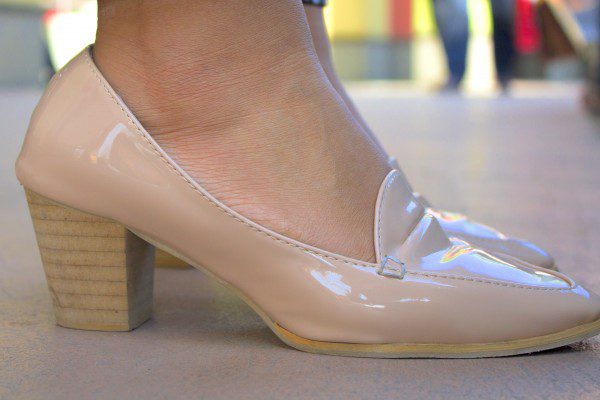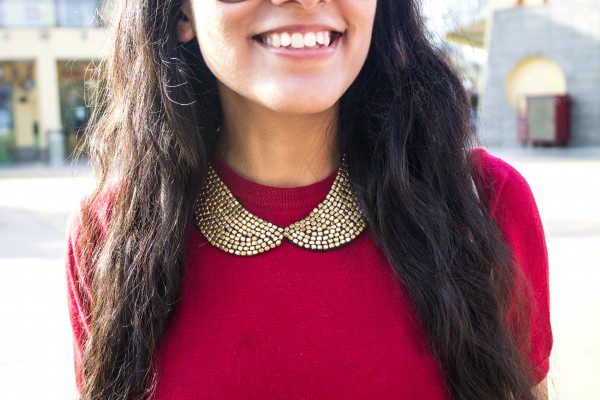 I think I am being a little partial to printed pants these days. For starters, why won't I be? The fabric is soft, they feel so comfortable as if I am wearing my pajamas and are serious enough to wear at work. It is a win-win situation.
The weather in my city is deceiving me. Days look warm but mind you they are not. Evenings are pleasant and nights are still chilly. My outfits these days are all about layering. So am not usually cursing the weather but just adding or removing my layers. And as much as I love my blazers, I promise am not looking for an excuse to wear them.
Coming back to my outfit well if you know me you must know that Black and White are not my colors. I got the pants because they felt way too comfortable and that made me ignore it's color.
To add color to my dull pants I added my Red top and matched it with oxblood blazer. It somehow looks more of blood red in pictures. Sun maybe? I am not complaining guys, not at all. The brighter the better is my philosophy.
I am more of a necklace and rings person. And these stacked up metallic rings are just perfect to go with just anything. A girl can never have enough jewellery, right? These shoes are my love! No seriously can you see how pretty they are. The teeny block heels are really comfortable for all day running around. The color of bag and shoes calm down my otherwise loud outfit.
I talk clothes. I can go on and on and on. Let's just say have a great Holi weekend!
Blazer- online | Pants- Jcrew (similar) | shoes – Stush (similar) | Bag – baggit | necklace – thrifted | cuff rings – (same) | smile – Model's own
Photography – Ayush Choudhary