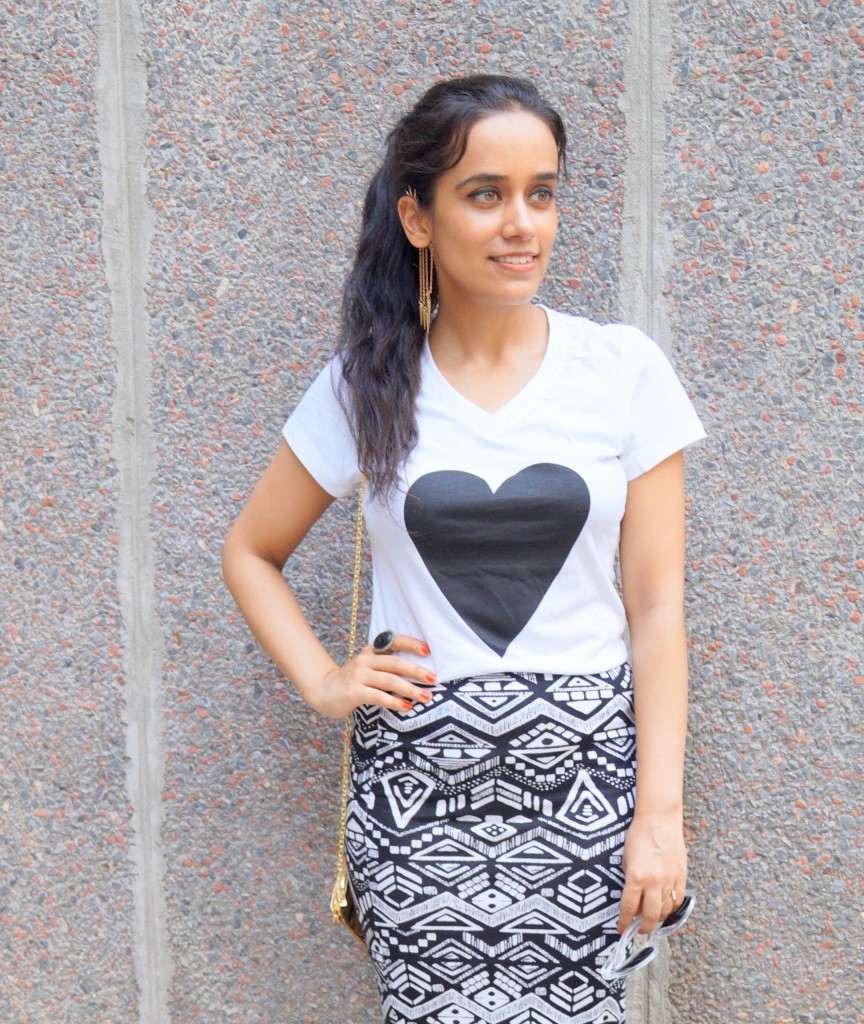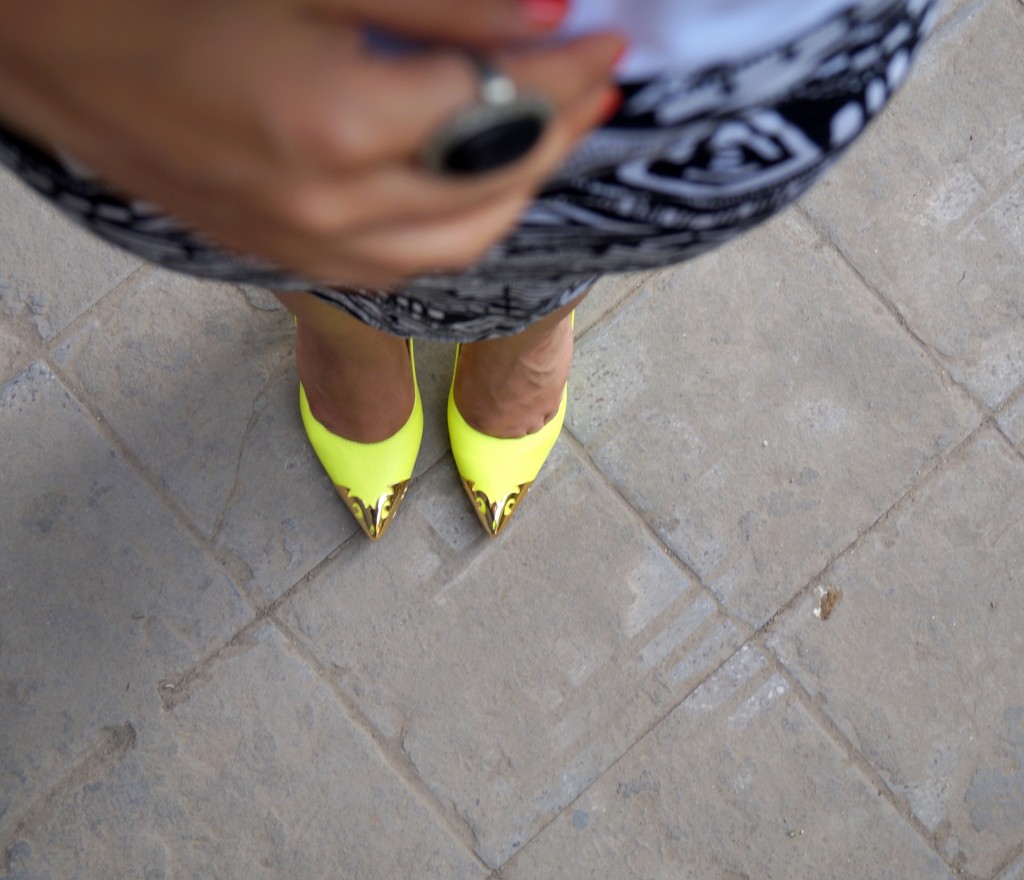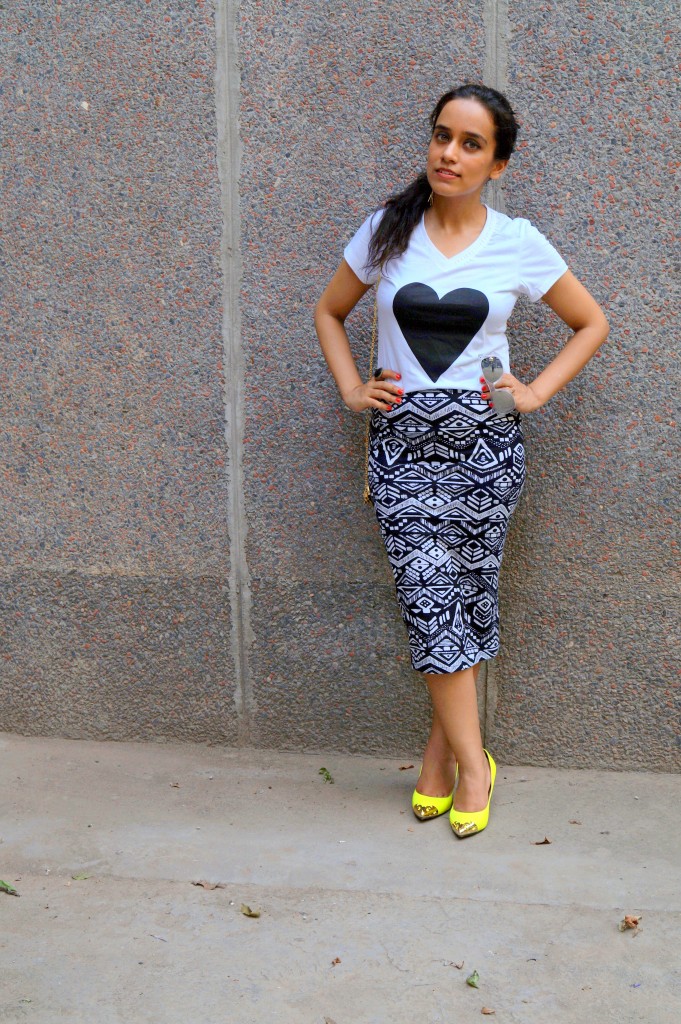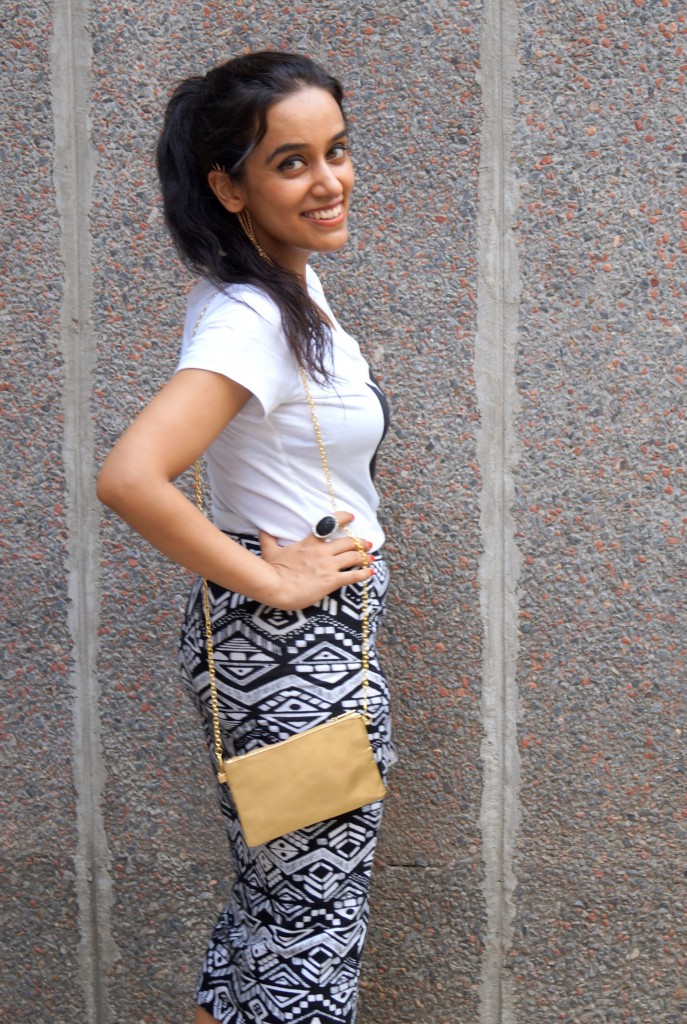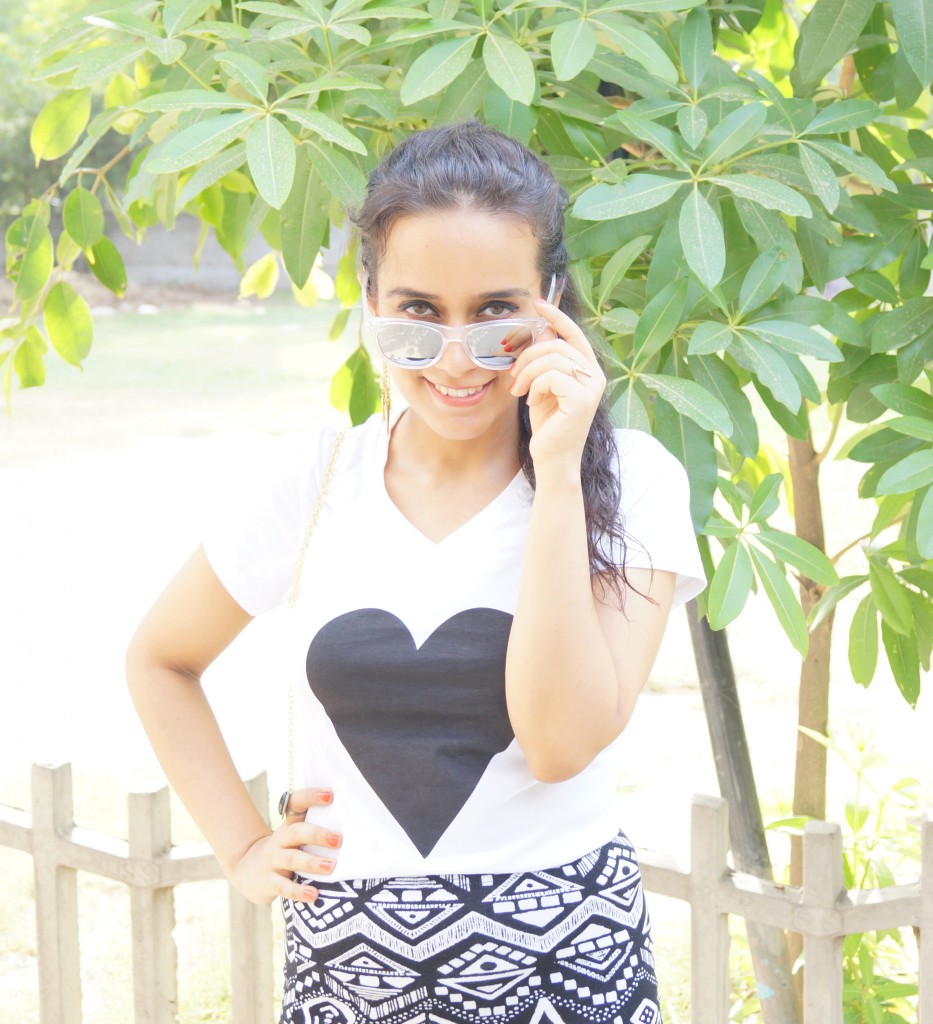 I don't have a red heart. It might be monochrome I think. Things are either black or white according to me. I am still not very sure about the grey part. If you know me even a little bit, then you must be aware of my love for colors. I have never been a black or white kind of person. But this monochrome trend hit me directly inside my heart. So I am saying I am more than okay with white and black paired together. Add some neon and top it up with some gold and the dish is ready, oops I mean dress.
I kept the Jewellery simple but edgy. This ear cuff just added enough oomph that I never really felt like wearing anything else as to take attention away from this cute little thing.
If you follow me on Instagram here,then you might be having an idea how confused I was with choosing the color of these shoes and the other in peach. And how my niece came to my rescue telling me that I am born for Neon and peach one can wait. On rare occasions, I do like kids.
If you ever feel like neon is way too loud and not for you, just try to add it in small quantity (am I prescribing medicine here?) Try to add earrings or a belt. People, monochrome and neons are friends, make them meet often.
And if you still don't get that why did I call my post that, well then I would have called it a pink heart if my tee had that color and would have created a story around that too. I am smart that ways.
Have a great weekend!
Tee – Springbreak | Pencil Skirt – Forever21 | Bag – Splash |
Ear cuff – Similar | Rings – Forever21, Janpath |  Shoes – They found me
Photography- Minie