Hello Favourite Month!
I Love how October makes me hog on a lot of cakes, plus the festivals and so much of Bright colourful clothes and lights all around. Isn't it the best time of the year? And how can I forget the Perfect weather. Well just to make it a little more special I have come up with a Givaway with some of my Favourite things from my Favourite Brands.
It was bit difficult to keep my hands away from all this Gorgeous stuff but I am sure it was worth it.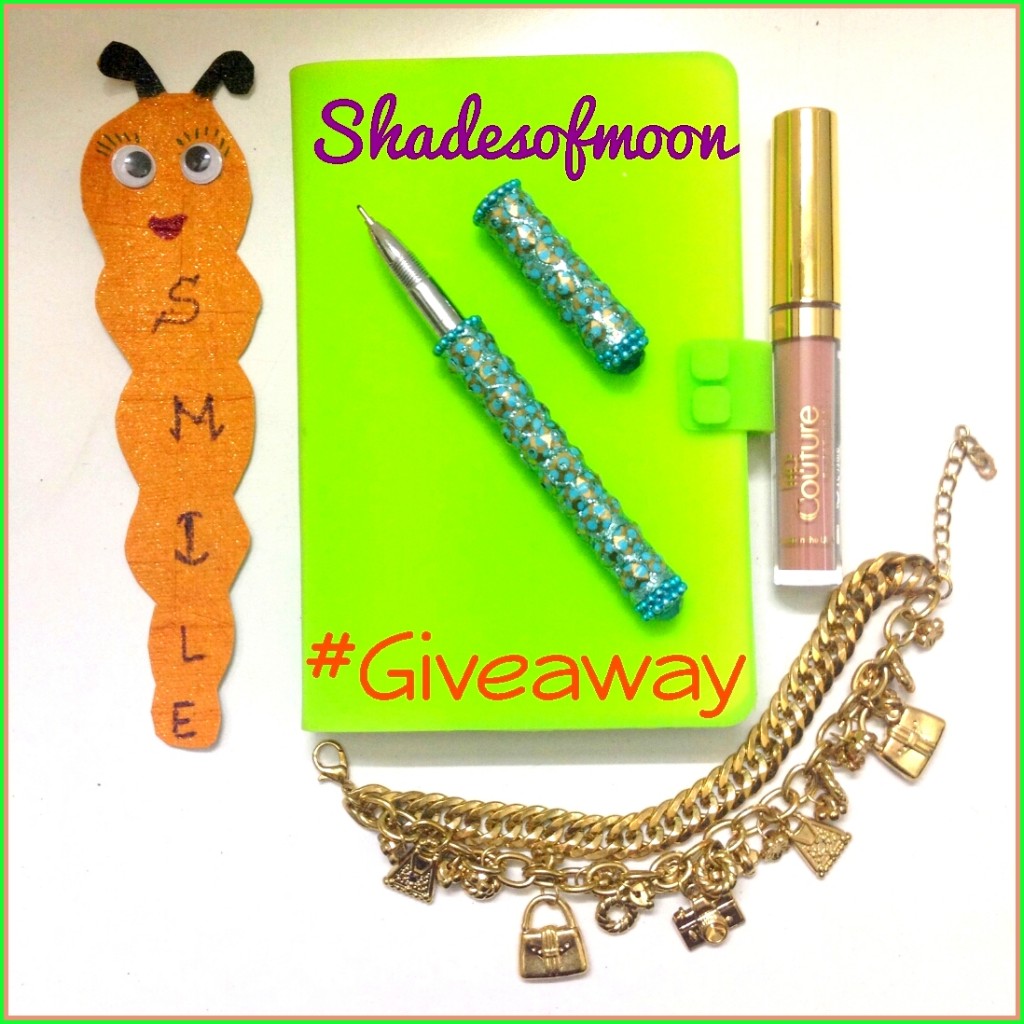 What all  you win:
1* Diary with Silicon Neon green cover –  from www.propshop24.com
2* Charm Bracelet – from www.facebook.com/hotasred/
3* Lip Couture Nude liquid Lipstick which turns to matte after applying – from www.fabbag.com
4* Pen – from Janpath
5* Smile Bookmark – DIY
Just Simple teeny tiny rules can make you win all of this:
– Like Shades of Moon on  Instagram & Facebook both.
– Tag four friends either on Instagram/Facebook.
Contest ends on 30th November midnight.
Lots of love!