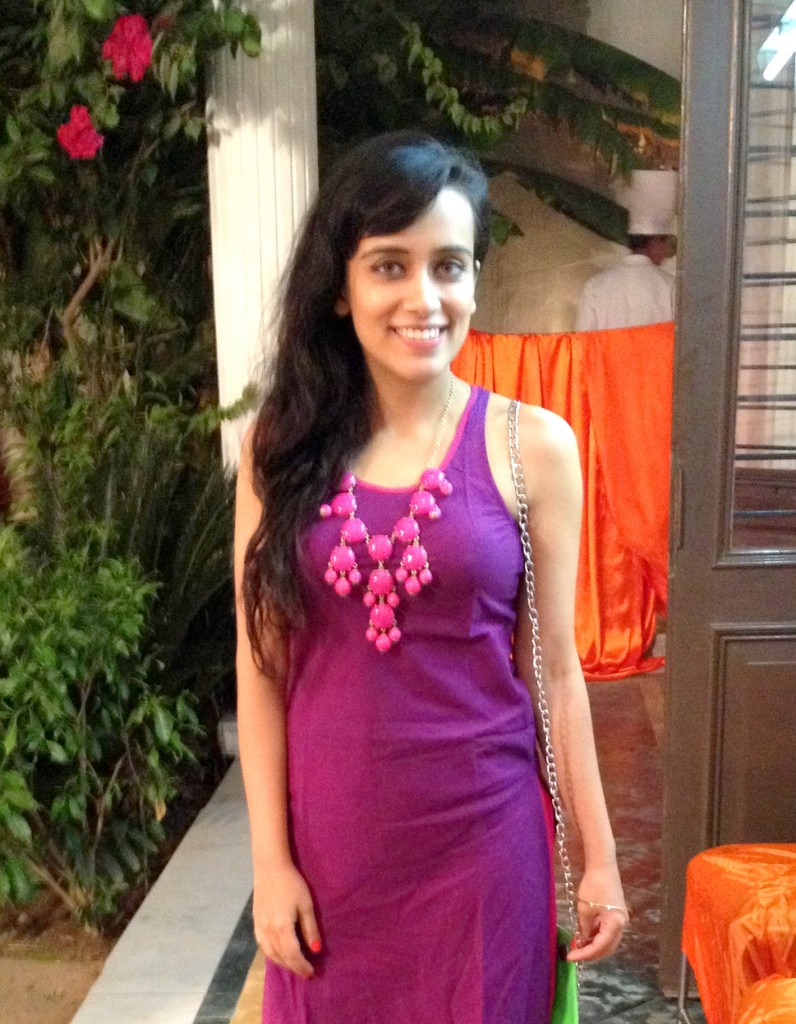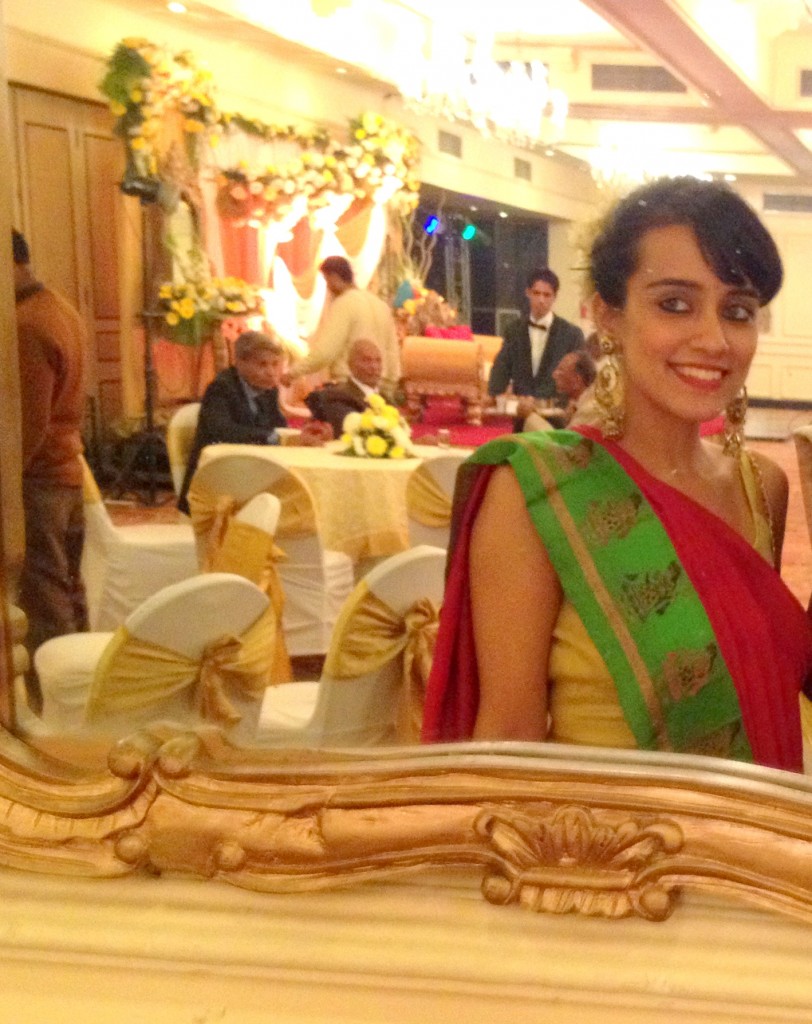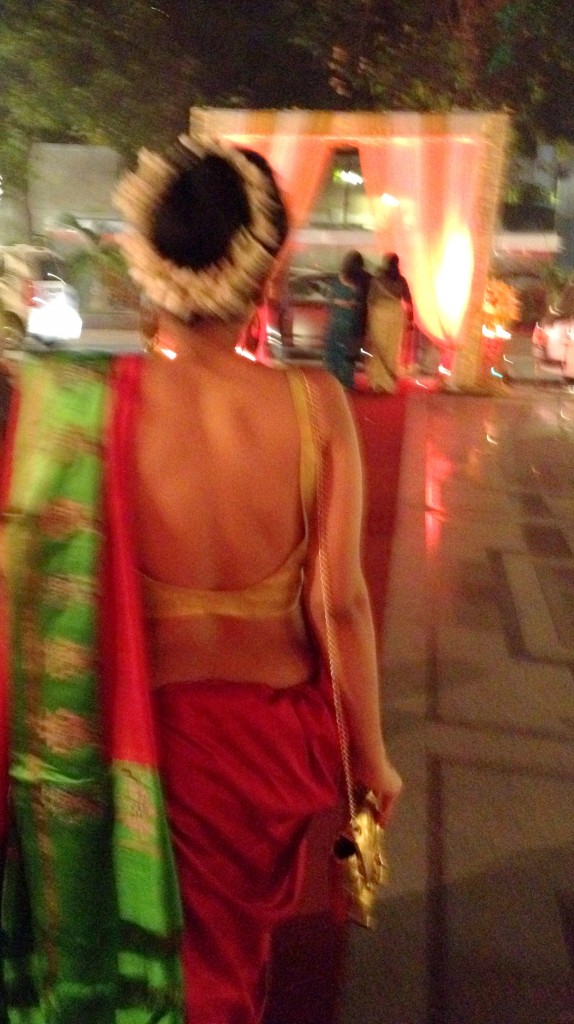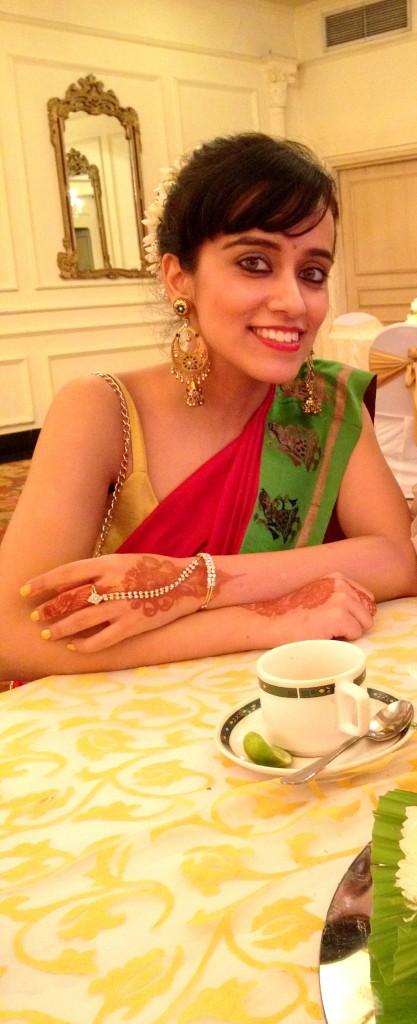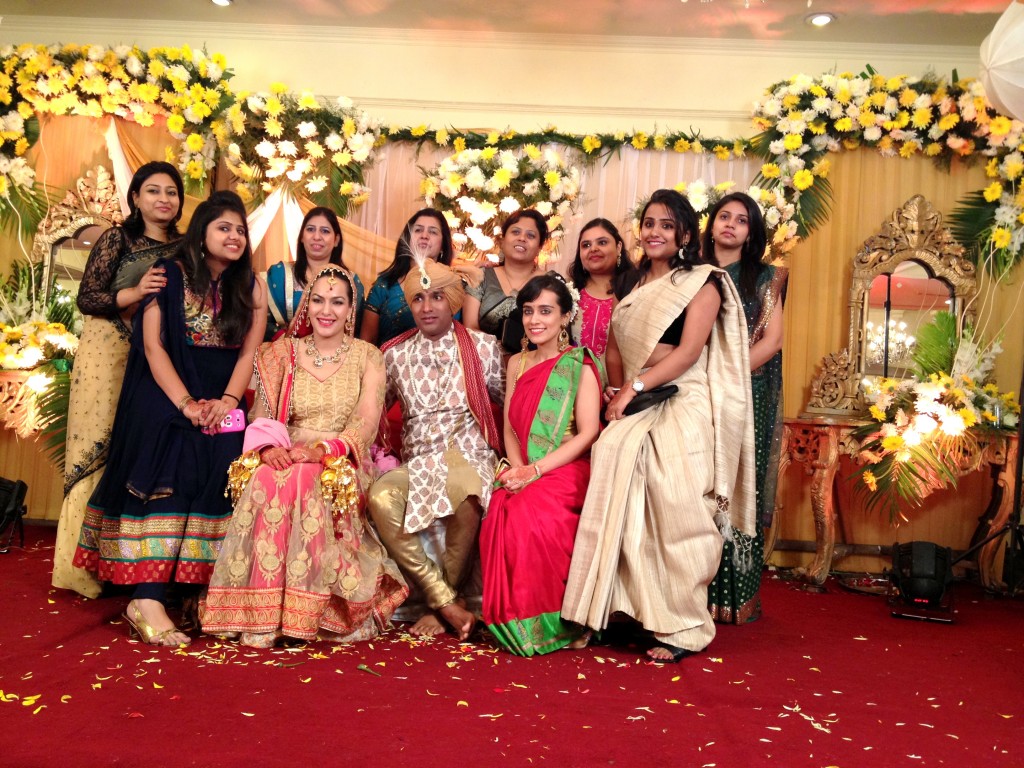 I am back from my extended hibernation mode. I am at the stage where my blog is still WIP. Also, main aur mere dukh and tanhaai, basically my abla naari mode of which I need to get rid of as soon as possible. But more on that later. This post is supposed to be interesting than that. And I promise it will be.
I have always thought of marriages as my personal fancy dress place. A place where you can be what you feel like, dress up any which weird way and enjoy all the attention. Anyways North Indian weddings have overdose of everything. So I usually enjoy dressing up that ways.
For my friend's marriage some time back (basically this past winters), I tried a look which I loved but did not ever had the guts to do before. I wish I had better pictures, but our weddings are more of getting sloshed, dancing and food. So please do with what best I can offer at the moment.
My everyday wardrobe is quite loud and colorful if I may say so. And for some certain reason which I have no idea about all my formal Indian clothes have been neutrals and pastels. I have beige, golden, sea green, powder blue. I see myself grabbing all these pastels when I go shopping. This time I planned (yes I sleep fashion) I would go loud with my colors minus burning a hole in my pocket because we usually cannot repeat these formal clothes much. Imagine wearing the same dress for every wedding you attend for next 4 years (And am glad am not a boy).
For her Sangeet/Mehandi, I planned to go easy on heavy embellishments on my dress as you put on Heena and dance like crazy all night. I wore a racer back Fab-India Kurta (Can you believe they had racer backs there) It was purple with shades of pink. I teamed it with wide-legged pants in bright fuchsia. I topped it with my absolutely favorite bauble necklace and parrot green clutch(with string of course! Heena hands remember? That's why PLAN)
Girls never feel cold while dressing up for marriages. For her main day, I raided my mom's wardrobe. I found this absolutely gorgeous more than 3 decades old Silk Sari in Darkest of purple with neon green border. It was love at first sight for me. And as I wanted something loud, It was absolutely bang on. I got my blouse stitched in golden brocade and I know it would last me a lifetime now. Just 2 hours before I had to leave for the wedding, I got to know that my pretty Sari was no more in one piece. The dry cleaner spoiled it. So I wasted good half time on how it was the end of my life. And next hour some sense prevailed and I wore the other Sari my mom suggested. Not much of a fan of this blood red, but as I had not much time to ponder so I gave in (Having a golden blouse helps). Gajra was my plan since forever. As much as I don't like flowers, gajras in my hair is my ultimate love. I wore 4 gajras for my big head. For accessories, I had big earrings and just a hand harness. I hardly got any time to dress up calmly. I was just rushing. The thing is having a plan helps as it saves your time. You have your look in your mind. For me all things remained same, just had to enter a different sari in my mind. I was happy with my overall looks of both the functions as I could go loud with the colour. To end it all the wedding was super fun with my gorgeous friend getting married to the guy tailor made specially for her and all the close friends together having fun!
Next time you have a wedding to attend, please go take chances. Treat it as your fancy dress. Be weird, Be quirky. Have fun with your look. Just one life and so many weddings to attend so just go and enjoy your fancy dress!
Sangeet Kurta – Fab-India | Pants – boutique | Necklace – Fab-alley (same in neon)
Saree- Mom's | Earrings and hand harness – Rajouri garden | bag – gifted