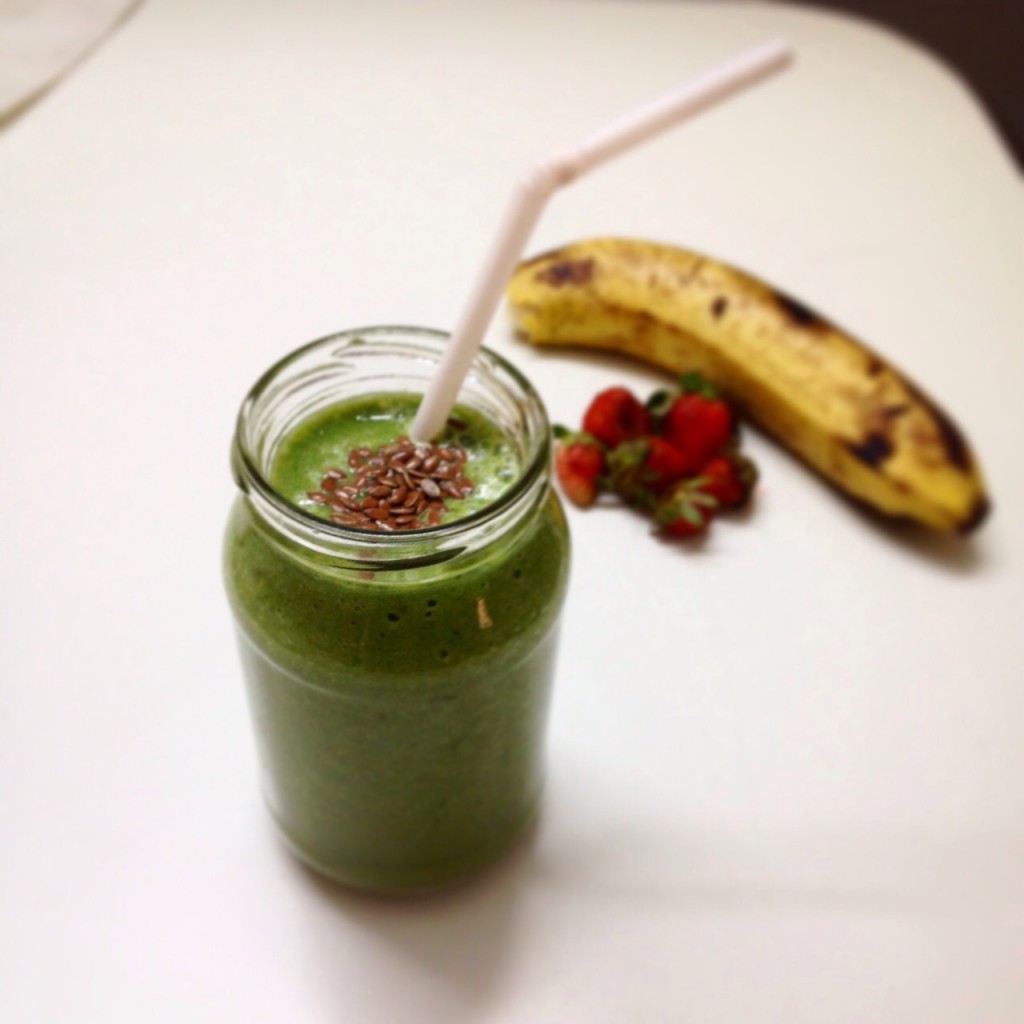 I again ate the Entire Kitchen for dinner last night! No regrets though when it involves my favorite food. Sundays are meant to let it be.
I watched "Wild" the movie starring Reese Witherspoon last night. She goes for a 100 day hike on the road to self discovery. And now all I can think of is going for a hike. No, nothing deep or finding myself in the woods, but it might it will tone my legs, hahaa. So shallow, I know. All I could think of while watching the movie was, wow what a workout man plus free gorgeous scenery.
You must watch the movie, it had me in tears. No, not for the workout, but the experience. I might buy the novel now too. I want to dig in more of the experience.
Today is Monday.
And Mondays asks for a super quick and easy on the stomach kind of Breakfast. My Green smoothie Is everything you could ask from a first day of the week. It is very very yummy. It makes me happy and so proud of myself too. And easy is its second name.
Green Smoothie:
• 1 Banana
• Handful of Strawberries OR 1 Apple
• 2-3 cups of Baby Spinach
• Half cup water
• Half cup milk
• Some ice cubes
Put everything in a mixer, then in a jar and have it on the go.
Add some Flax seeds on top for that Extra crunch and healthy tummy.
You can use different variations too here.
– Use any fruit you have at home instead of Strawberries or Apples
– You can add any other green with Spinach too
– You can skip the milk completely and just use water or vice versa
– You can add salt, sugar
Possibilities are endless, just enjoy with what you have at that particular time at home.
Happy Monday!
Keep yourself hydrated, summers are FINALLY here.