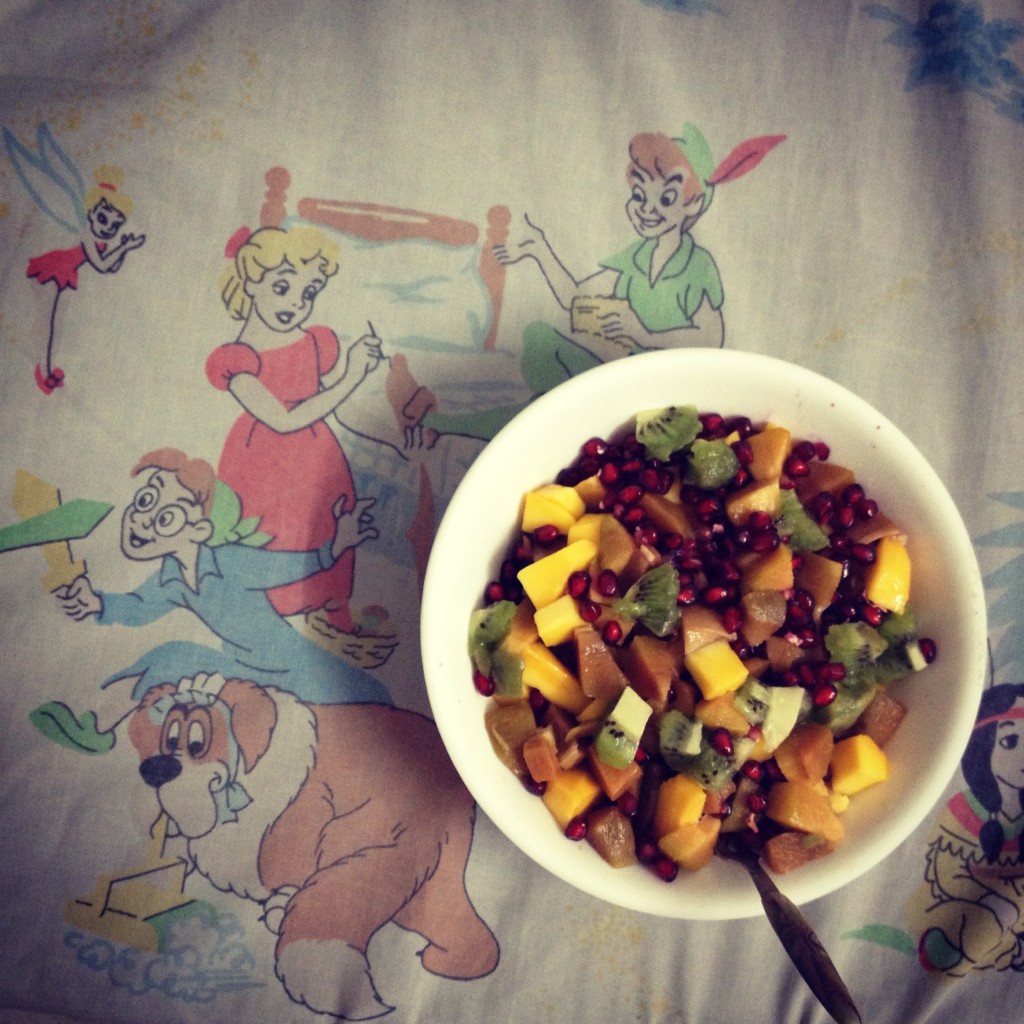 This might be more of a mid day meal rather than Breakfast. But I guess there is never a rule about food; you must have what you feel like. And today it felt like summer (sweat) and I instantly knew what I wanted to eat. Or maybe i was lazy enough to not go in the kitchen today.
I don't know about you, but I can't eat anything 'cooked' if i feel hot. It might be a weird thing i am sure, and fruits have always come to my rescue that time.
Lots of fruits in a huge bowl looking like a rainbow ready to be eaten and make me colorful ( What was that!?)
Fruits are must for the overall development of the body. They contain natural sugars and yes they help in lessening that sugar craving too.
Take ANY fruit, it's good for you.
PS- They are as important as our daily meals. They are supposed to be eaten everyday.
I had Mango, Kiwi, Chikoo, Papaya and Pomegranate
Keep sipping water,
Have a great day!