Let's accept it, when in Rome do like Romans and when in Rain dress up like a Rain goddess.
I have come to the conclusion that Rains should not stop you from being stylish rather it gives you a reason more to embrace it and dress accordingly.
I, personally have not been very good friends with Monsoon but with Limeroad to my rescue you might spot me holding an umbrella and a smile on my face. Why? Because hello, I am wearing my rain ready clothes without compromising on style.
The best part about Limeroad (which I figured out way before I started shopping from there) is the Scrapbook feature they have. It lets you figure out what goes with what and then you can buy the look you have created. Isn't it so much better than having a tornado in your closet almost everyday!? I always use scrapbook when I am in a fix as to which color or accessory I should be wearing with what to complete my look.
I have created four looks for this Monsoon which you can rock for your college or over the weekend (using scrapbook).
The first look below is something I can see myself wearing for a Brunch. It is something I can happily wear while it rains and look comfortably stylish too.
This blue strappy dress with those white flats and pearly studs is just so fab and the yellow bag breaks the monotony and adds a perfect touch to my look. To buy this look or any particular product from the picture, click here.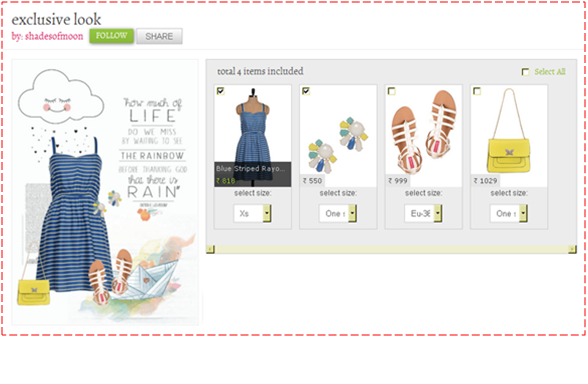 If you know me a little then you must know that I am sucker for backpacks, I love how my hands are "free" while I go for a little street shopping over the weekend. Yes you heard me right, a little rain cant stop a girl from shopping if given the right weapons which here are my oh so comfortable clothes.
I love knotted blouses, they take casual to another level altogether. And these pleated shorts are airy enough to breathe and get dry easily. The backpack is the lifeline of my outfit where I can keep all my little trinkets I collect while shopping. You can buy this look or any particular item here  and if you want to check out all the backpacks available click here.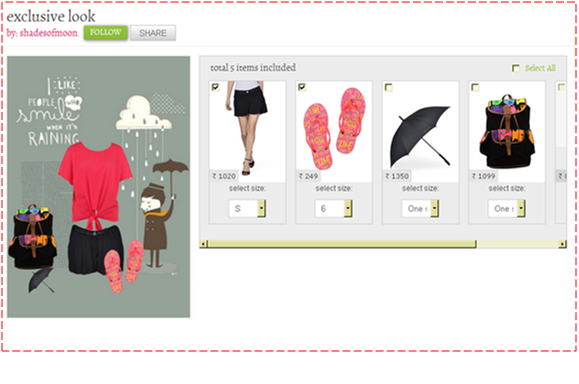 Maybe she is weird, or maybe she was born to wear glitter during the day.
I love my navy blue tee with that glitter pocket. I love it so much that I might gift it to everyone I know and make them wear it too. I can totally see myself wearing this outfit so many places. I might change from flip flops to something dressier for a night out. But hello, it is raining and flip flops are socially acceptable in rains. Yes they are!
And did you check out my backpack here? Is this is not love then I don't know what is.
You can buy this look here.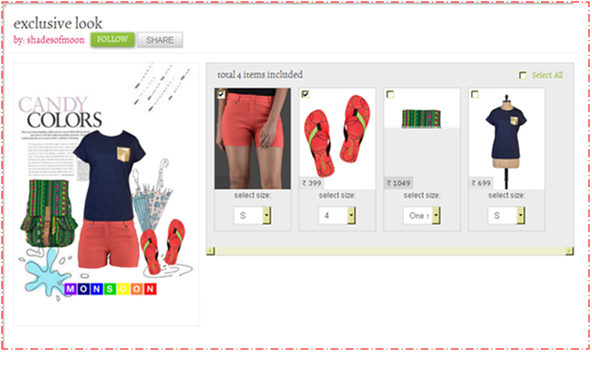 Oh hello ladies, weekend is here and its raining and you really want to cancel your date and snuggle in your pjs. You can't see yourself dressing up in this rain.Then worry not, I am here to your rescue.
This Houdstooth dress is as light as a feather and won't weigh you down. I paired it with birkenstock sandals(which have been in fashion for over a year now)
I added a solid plain bag to complete my look! Buy this here.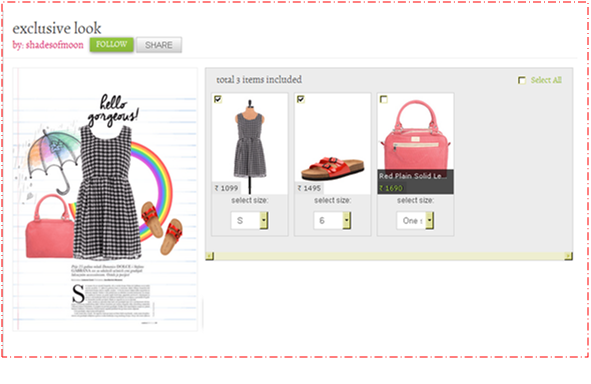 The final look is absolute favourite of mine. I am doing here what i do the best. Mixing all the bright colors and following the latest fashion.
I love off shoulder tops (bang on fashion) and here i have paired this gorgeous floral top with long shorts ( not too long and not too short). Paired these with my bright yellow flats and as the world is going crazy over anything fringe, I have my green fringe bag to keep me company.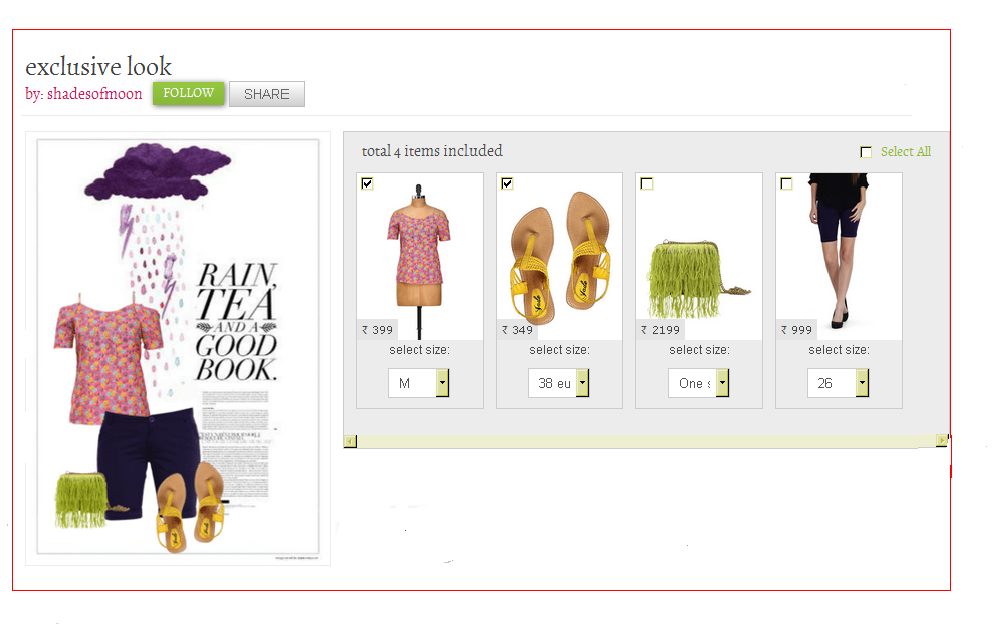 I am sure you must need an Umbrella so save these looks from getting completely drenched. Checkout my favorite floral print Umbrella here and this heart print one here.
So what are you waiting for?
Tie up your hair and start shopping from Limeroad. ( Yes they have COD )