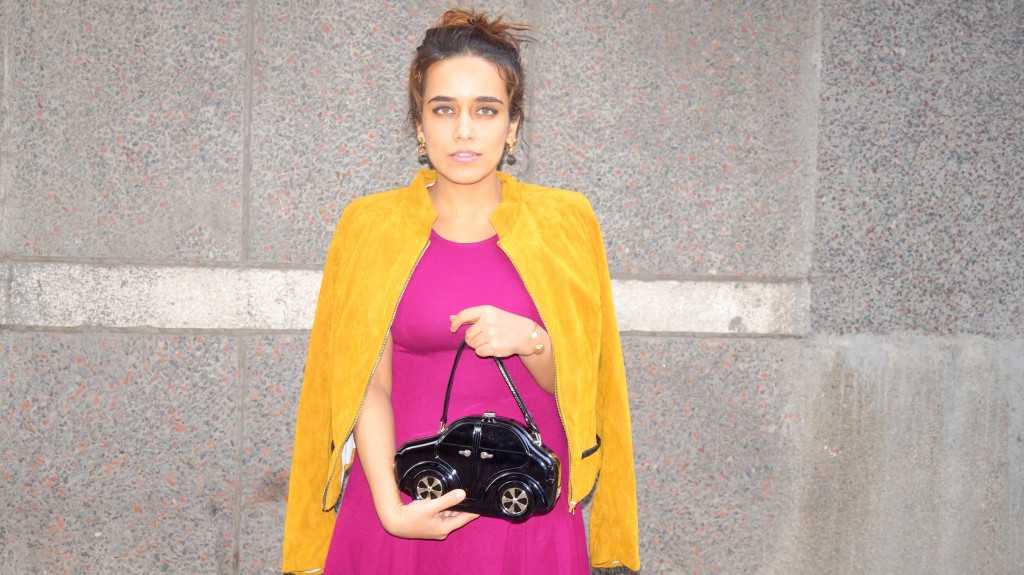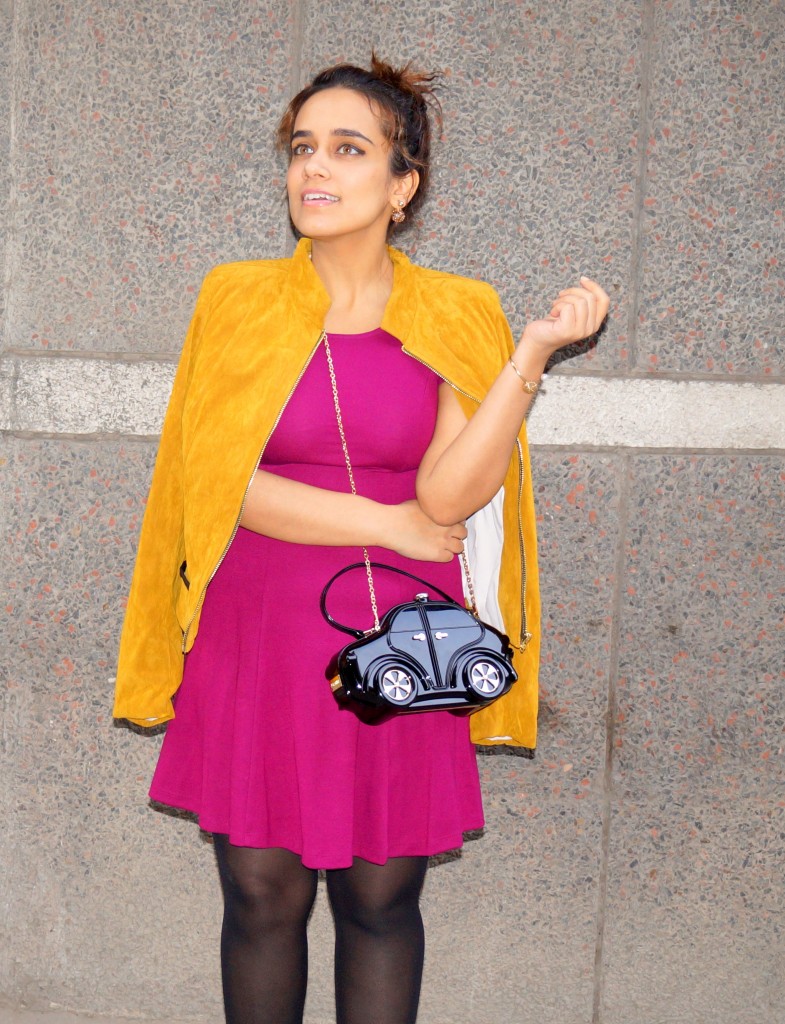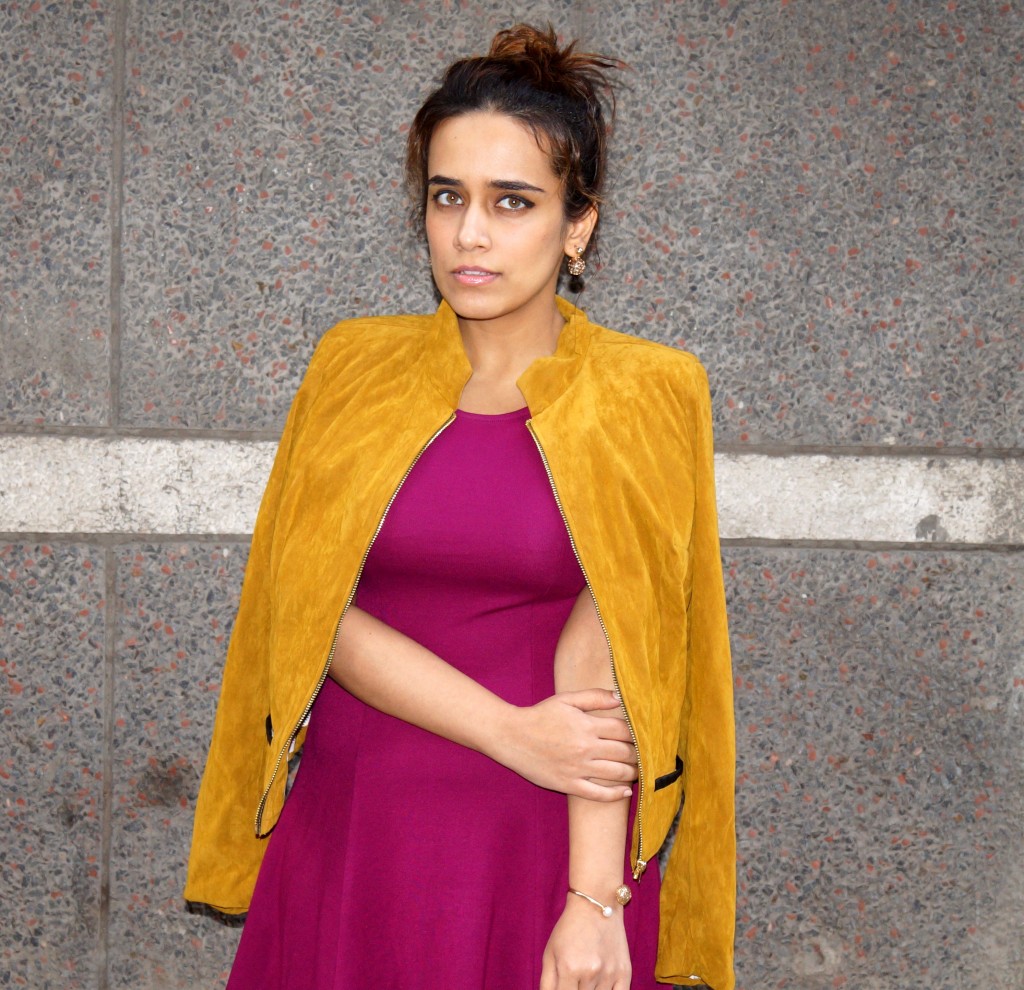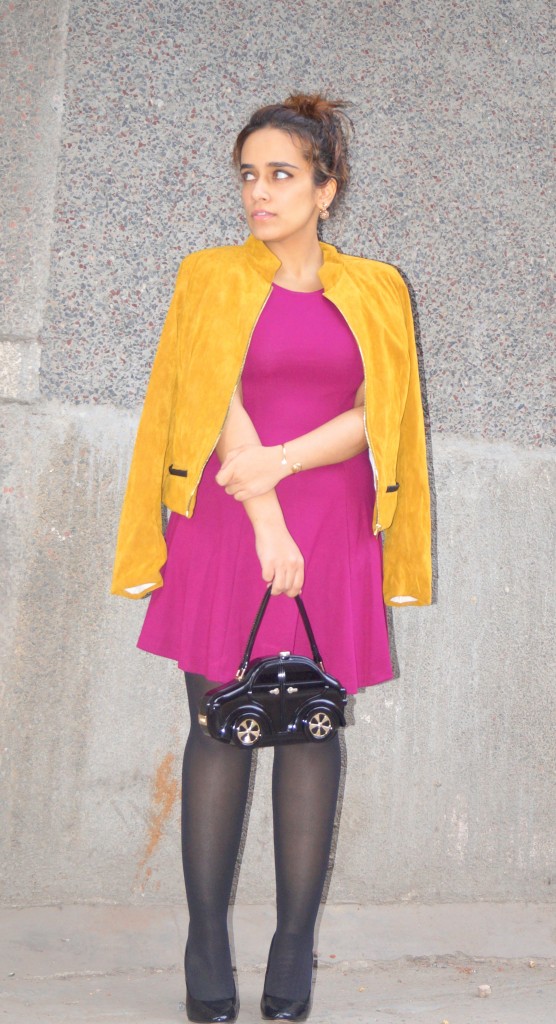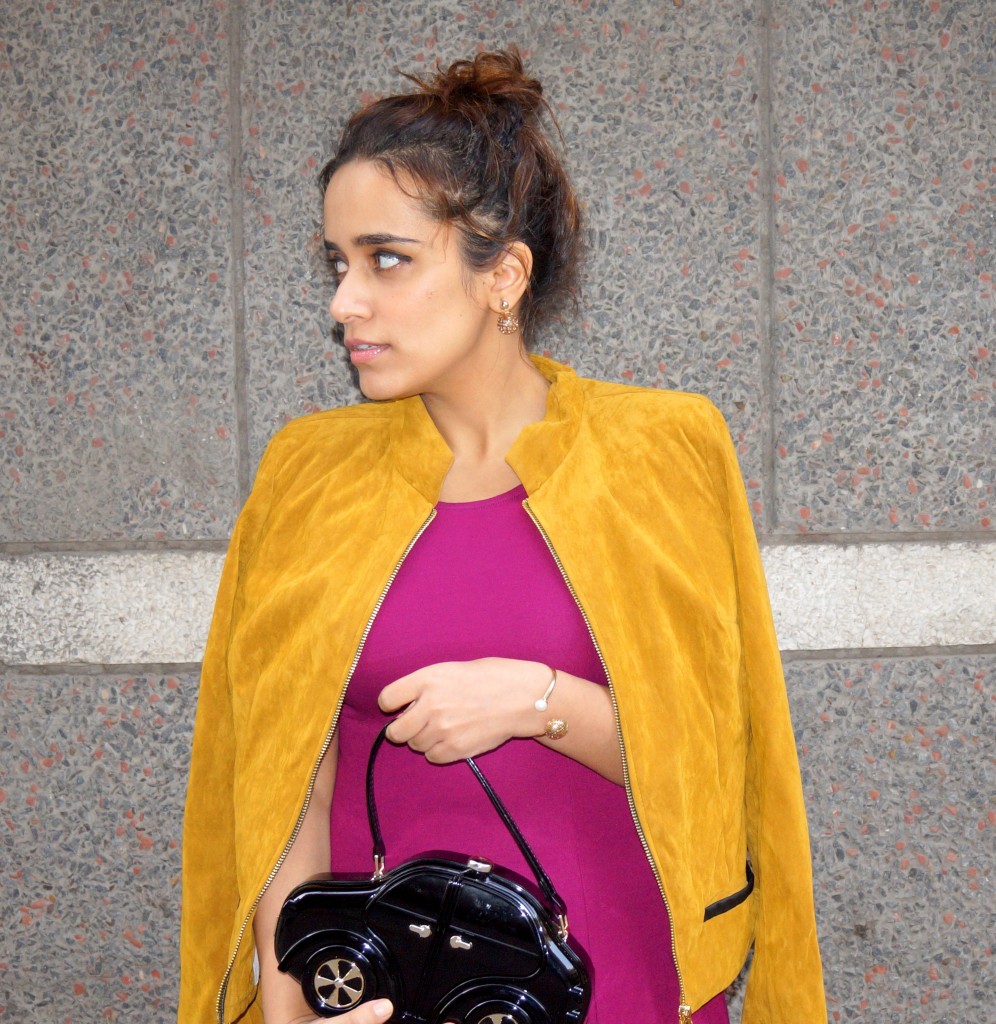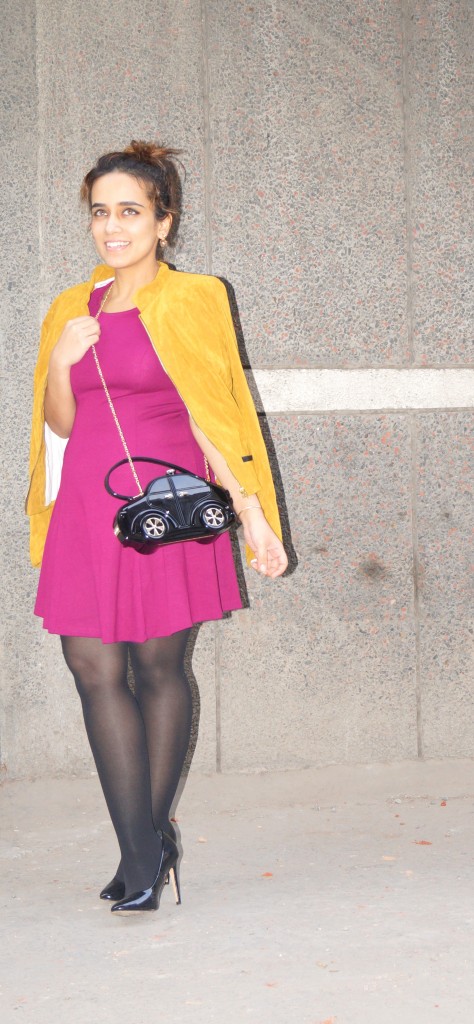 Today's post name might or might not be inspired by the movie "Vantage point". Weird things happen if you take more than 10 minutes to finalise a post name. The movie was good, hence I feel the post might get good reviews too. Lame joke
I wanted to play around colours for this one and hence decided to pair this deep magenta with a mustard jacket. It is a plus that the jacket is suede and is so in this season. I love how perfectly they compliment each other. Sometimes I do feel that pairing certain colours together just make the outfit so well put together. That is why my friends brand or no brand, styling comes in handy on a daily basis with limited amount of wardrobe in our "real" life. My secret would be pairing same clothes with absolutely different colours each time I wear them hence creating more outfits and happy me in the end.
To keep things minimalistic and not taking away from the colours, I added very simple earrings and a bracelet to go with the outfit. I wore my trusted black leggings(confusing winters) and added the hero of the outfit, this quirky car bag to finish of my look.
It is so chic and is a statement in itself. I like the fact it is big enough to store the necessities and has a chain attachment when you need to let loose. The material is really strong and sturdy and it does not need handling with care, which makes it perfect for crazy parties.
It surprises me that simple bag can add so much story to an outfit. And here the story would be reminiscing about the era gone, the gorgeous seventies, the era of experiments and fashion explosions. Although I am more than happy to be part of today's era (because hello Instagram and Snapchat), but the clothes take me there once in a while and I am certainly not complaining.
To know more about my outfit, here are the clickable links below:
Dress – Forever 21    |   Jacket – Stalkbuylove    |   Shoes – Dorothy Perkins |
Earrings – Bandra, Mumbai    | Bracelet – TanishQ    | Bag – Acrushstory