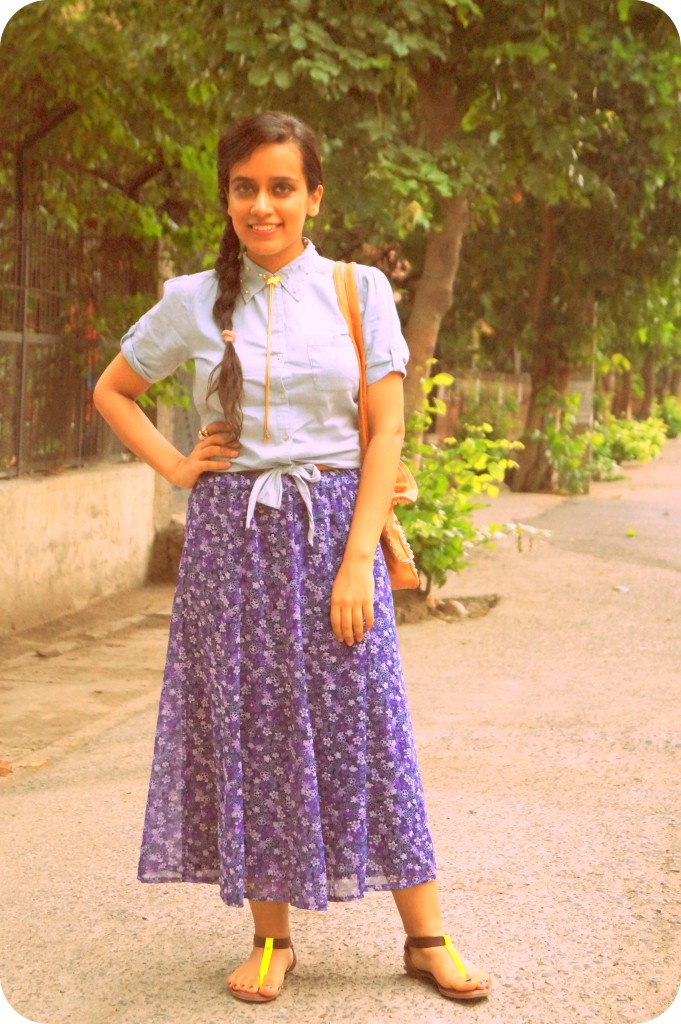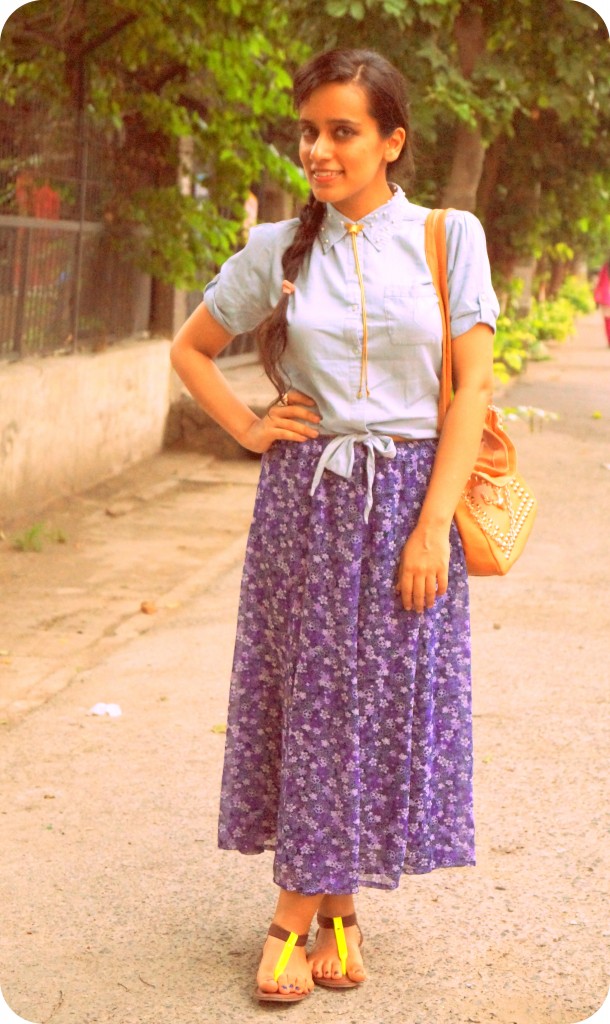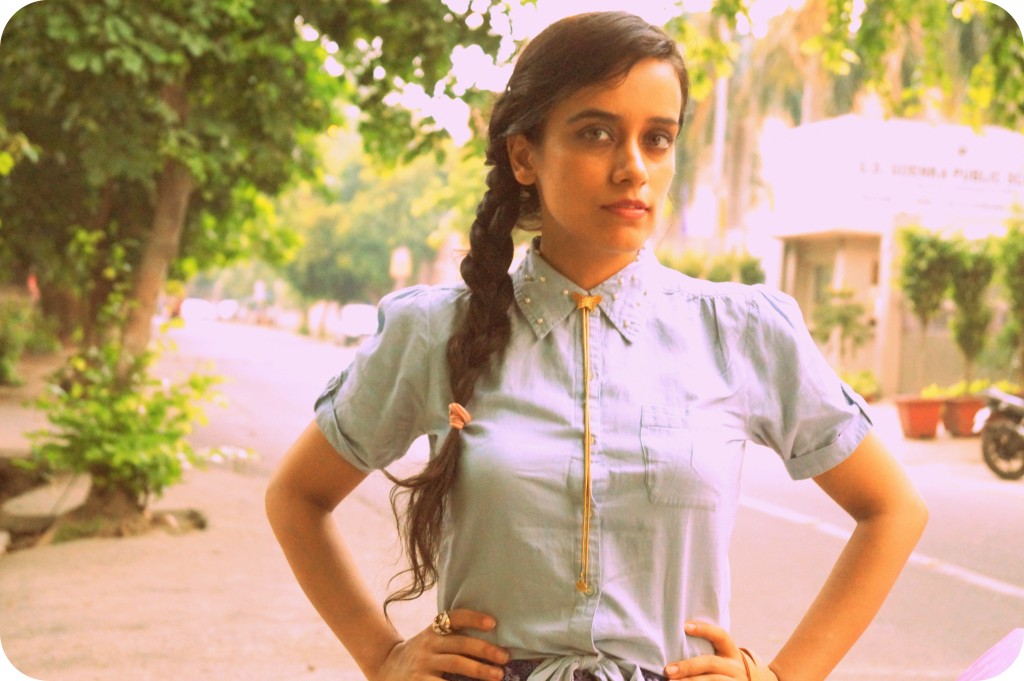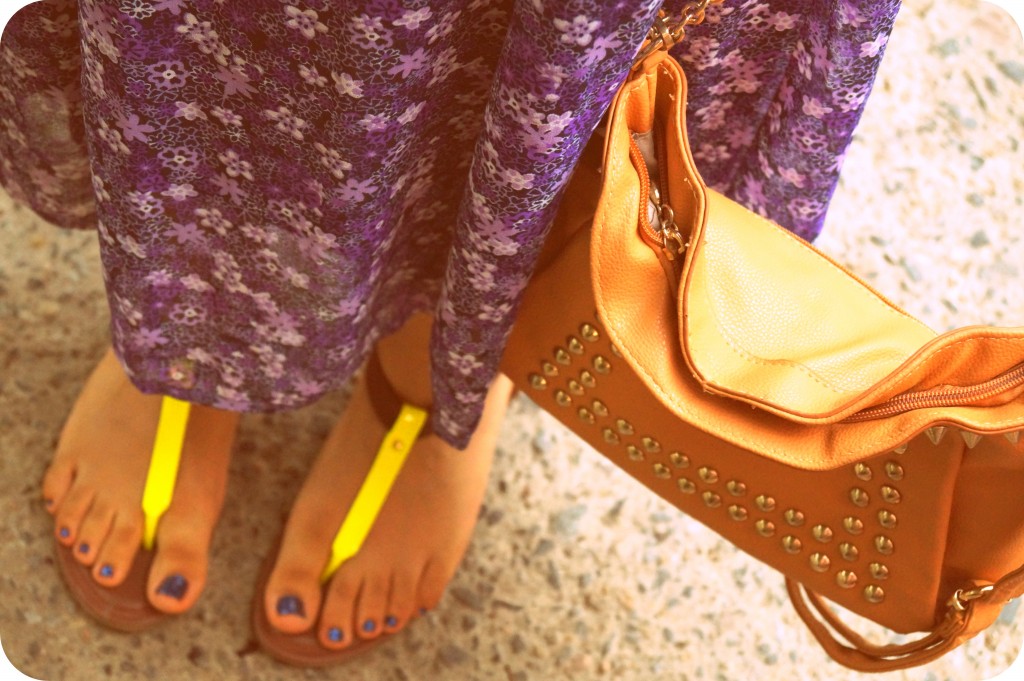 Every year it's the same story with me. The festivities make me happy and leave me heavy. After I waste my days and eat more because of the guilt I prefer slightly airy fabrics to do the trick and hide my weight. As there is a sudden chill in the air and mornings look bearable to step out in the sun, I prefer wearing my shirts with an accessory during this time the most. As it adds sudden charm to a basic shirt and also you won't feel sweat strangling you.
Here I am wearing a basic denim shirt with pearl embellished collar and a flowy midi skirt. I added my vintage necklace to the shirt. I did wear heels (not in the picture) but changed into these flats later in the day. Flats in the bag? Well, always for emergencies. The knot on the shirt, pearls, necklace, side braid and the skirt makes me feel right out of 1950's and hello I am not complaining.
The focus is now to lose the pounds gained else I am gonna remain in the vintage era for a while. Everytime it's not fashion guys! It's a necessity. And in the course if it makes you feel good then yes please go ahead!
Shirt – Sarojini Nagar | Skirt-  Venca | Necklace – Paris |
Footwear – Similar here & here  |  Ring – here |
Photography – Minie M