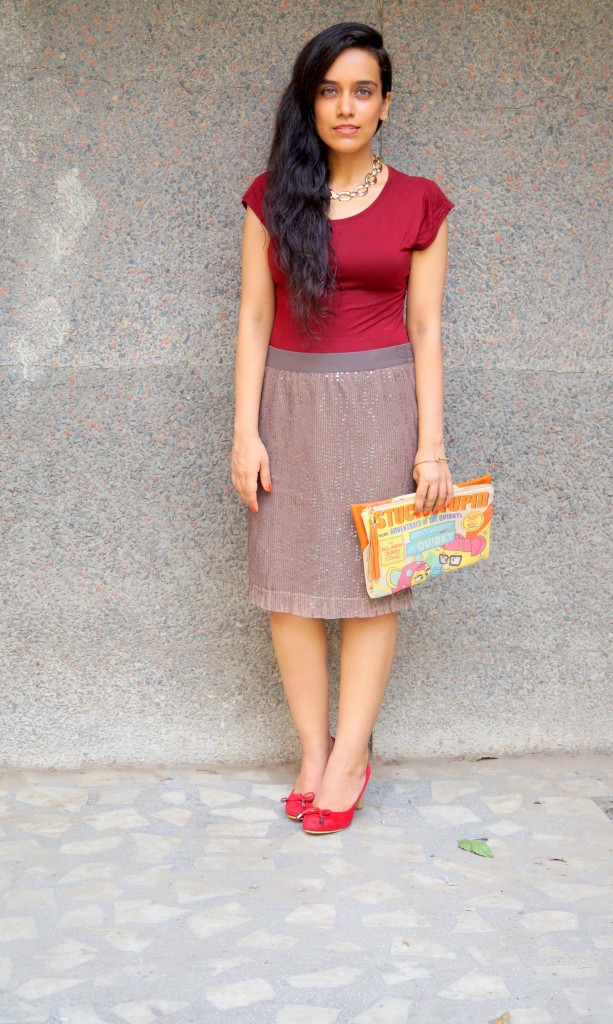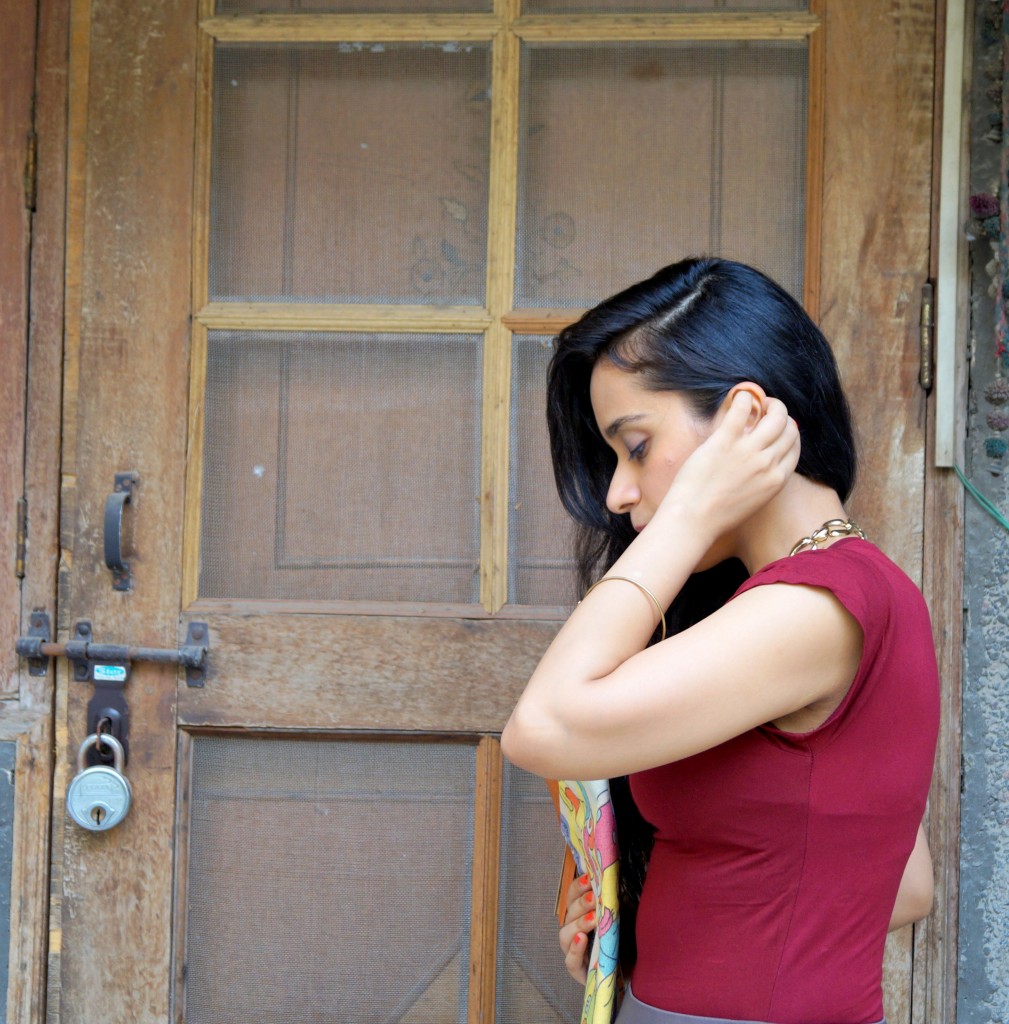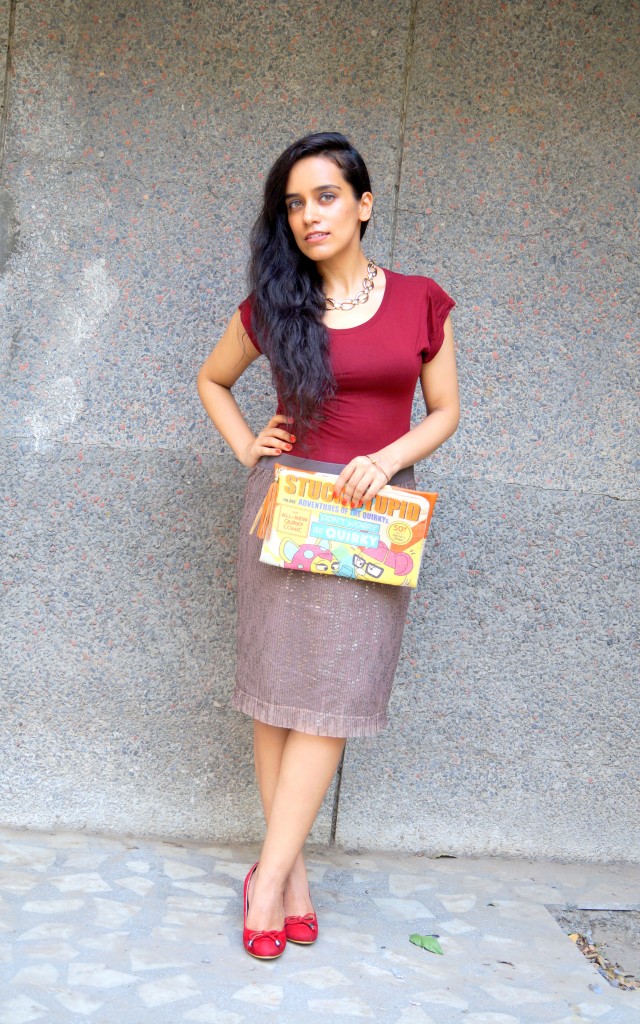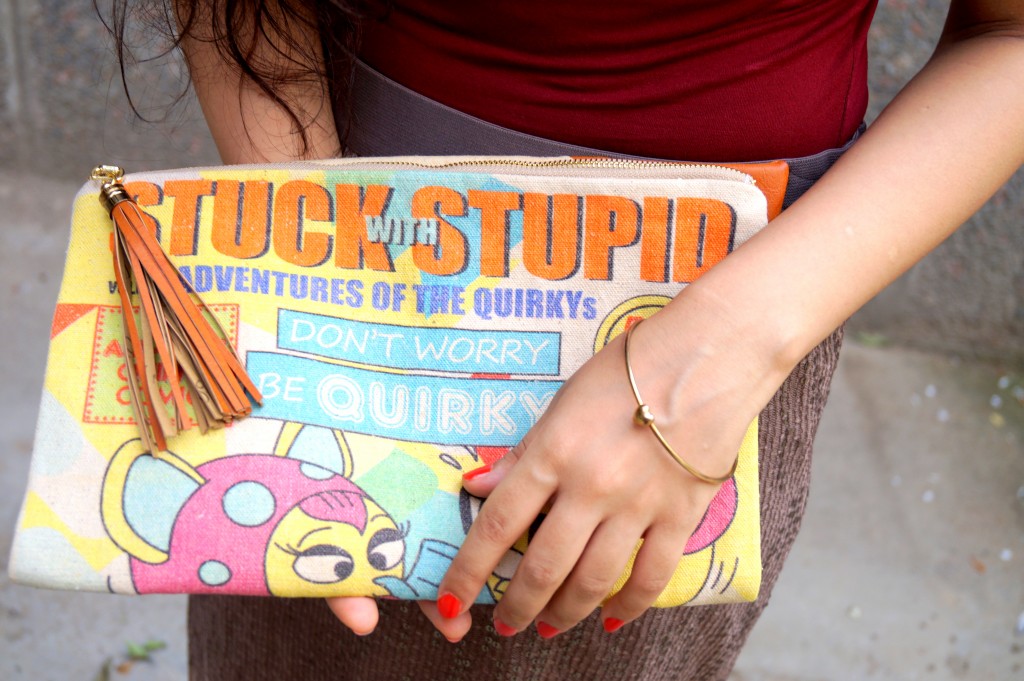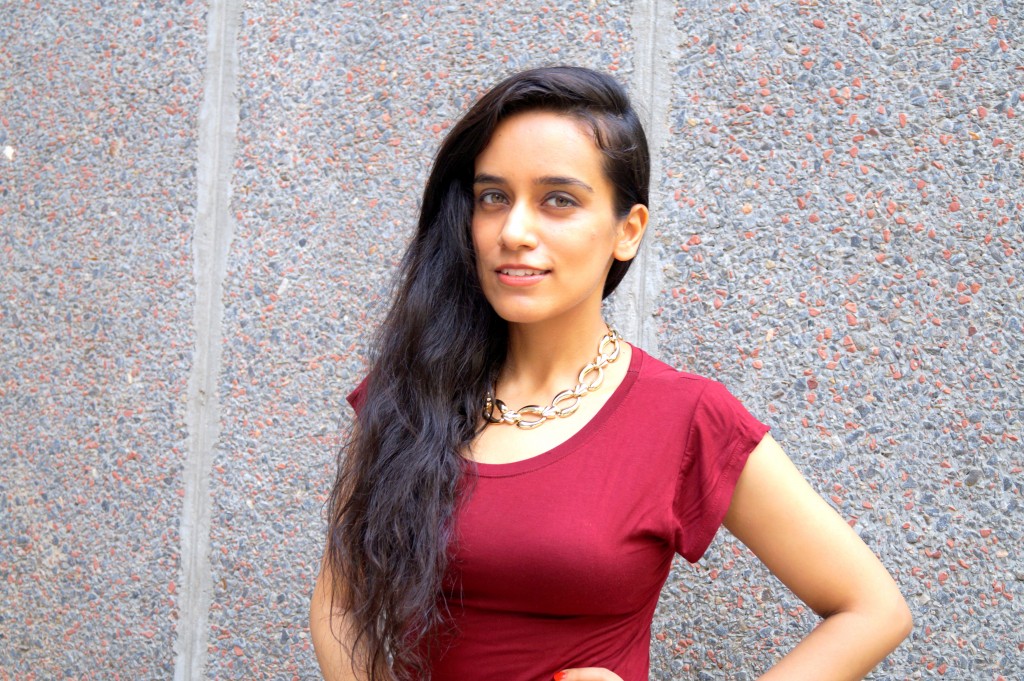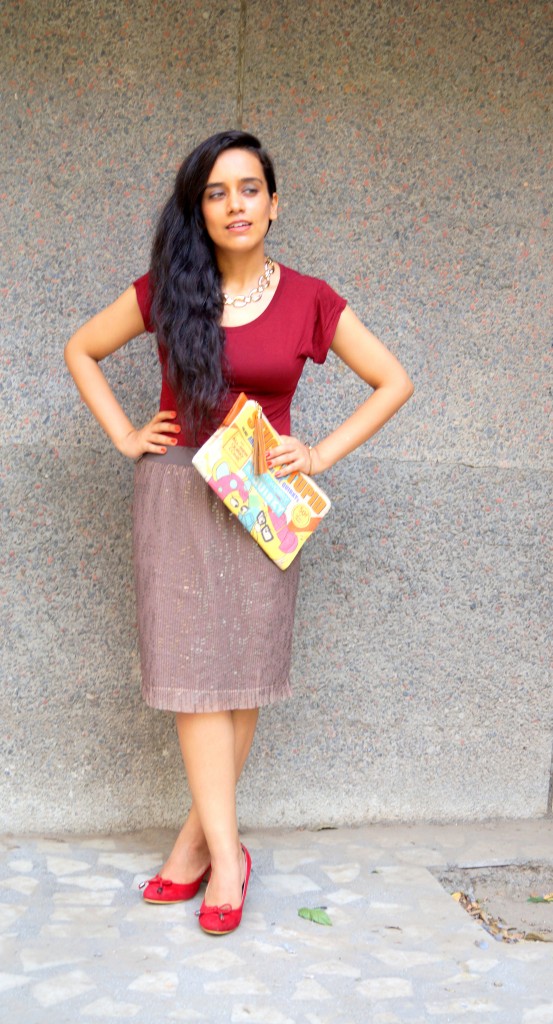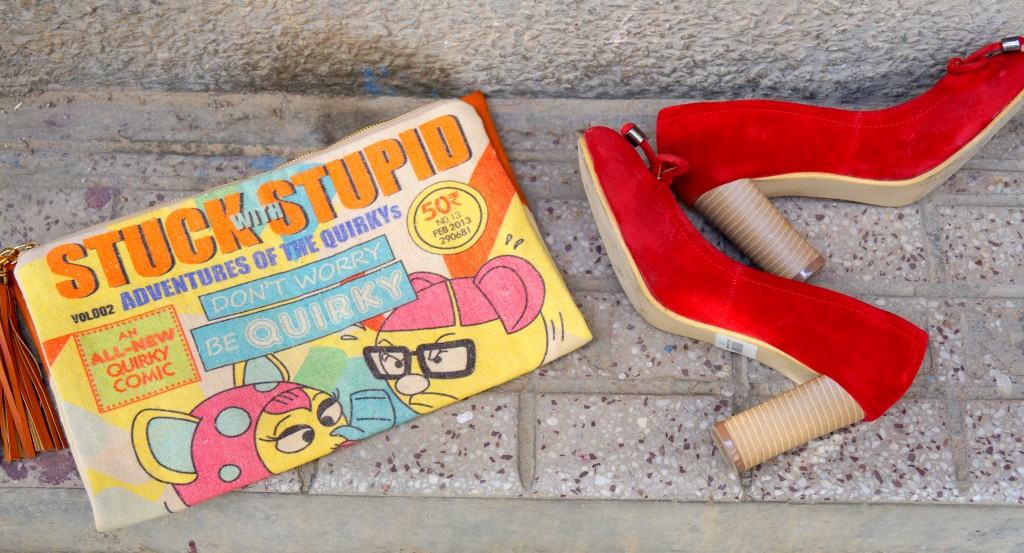 If I have to pick between a black and glitter, well I would pick glitter. I have my priorities straight. As much as the Fashion world tells me to go black route when in doubt, I would say wear beige/dull gold when you literally have nothing to wear. It complements our Indian skin tone so beautifully. And it goes with everything in the wardrobe. And yes you can wear these gold sparkles during the day minus looking over the top. We have a winner here, people!
I wore this outfit for a lunch date to one of my favorite place to hog these days. (Yauatcha – you are welcome) I woke up feeling all dressy and girly. So wore this fitted skirt with an elastic waist (great for hogging), added my go to necklace and favorite sleek bracelet. To add little quirkiness to my outfit I had to carry this Quirkbox clutch with all these slangs and make me feel all cool and yo. Yes I did mention earlier I should be their brand ambassador. Remember how I styled their vest here.
Also there is something about nail paints; they make me feel all fancy, even if I am in my pajamas. So I promise myself for the millionth time, that I would remember what I just mentioned.
And don't judge my bare legs here; in my defense I have the deepest oxblood as my top. Also, malls are warm and nice. And the sweater cape accompanying me can rest in the car somewhere.
Looking forward to winters and Fried fish now!
Top – Zara  |   Skirt – Gap  | Shoes – Stilletoes  |
Necklace – Similar here & here  |   Heart Bangle – Won in a contest |
Clutch- TheQuirkbox ( This one is out  of stock right now, but you can check out their doll clutches here )
Photography – Minie M