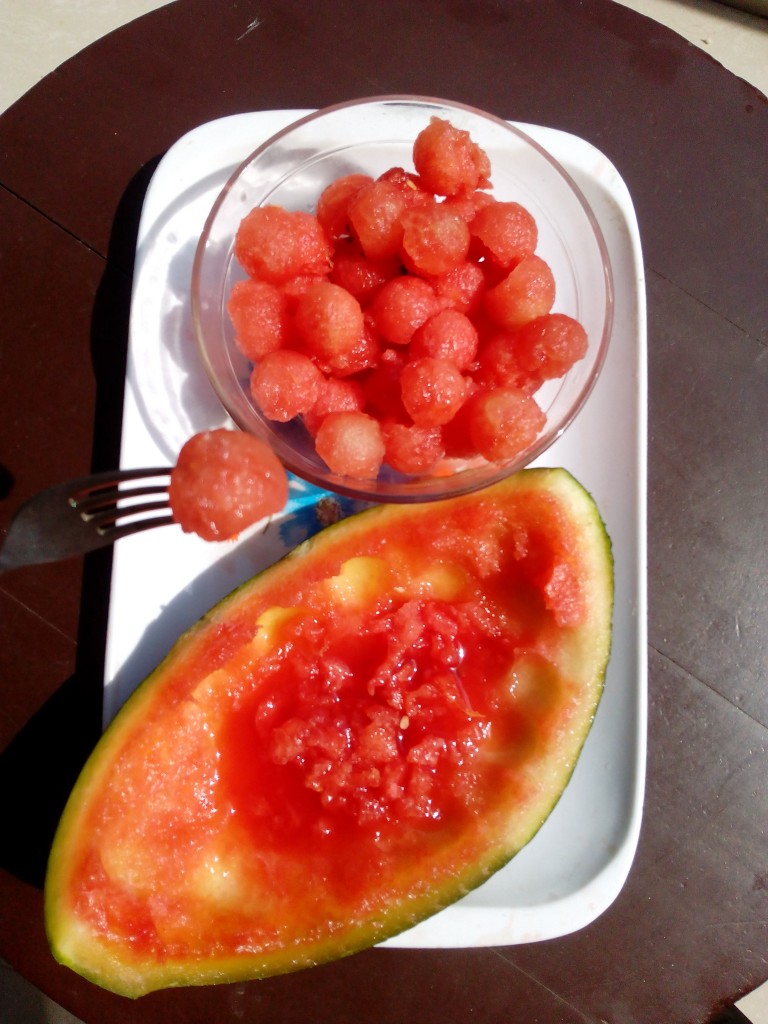 Happy Monday!
I had the entire Kitchen for dinner last night. Today is to be Human and not a Hulk, so Watermelon for Breakfast today!
It is really important to remember the calories you are having. In simpler terms, if one of your meals is really heavy as you feel like indulging then please go ahead, enjoy that meal. But make sure the next meal makes up for it then.
I had amazing food last evening and then night, so today my Breakfast is not like a "king" but like a Pauper. You know what I mean?
Listen to your body, it does talk!
Have a great first day of the week guys!