Yes I went to Mathura first time ever in my life. To be honest, I was expecting it to be a nice trip but not in my wildest imagination I thought it would be a fun staycation!
We stayed at Brij Vasundhara resort and I am so glad we did. The resort is in the outskirts of the city but still just minutes away from the temples (which is a prime reason to visit the place). The place was green with cute personal cottages and a garden. My cottage had a living room, a bedroom, bath and a garden with outdoor seating which was perfect to chill in the evening. The outdoor plush green surroundings was a breath of fresh air.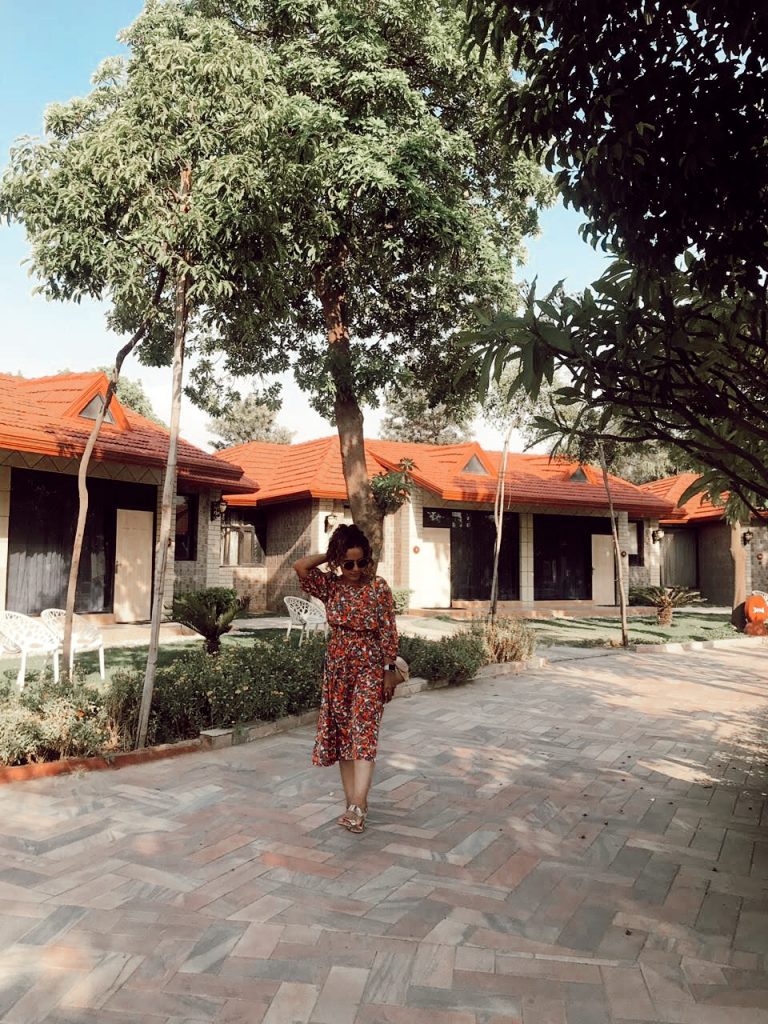 Brij Vasundhara Resort
Now comes the fun part. The place had bicycles (it's a huge property and there is a lot of space to cycle around). They had an indoor swimming pool which is so perfect thanks to our country's scorching heat. I absolutely loved it! It also had indoor play and gym area.
Brij Vasundhara Resort

Brij Vasundhara Resort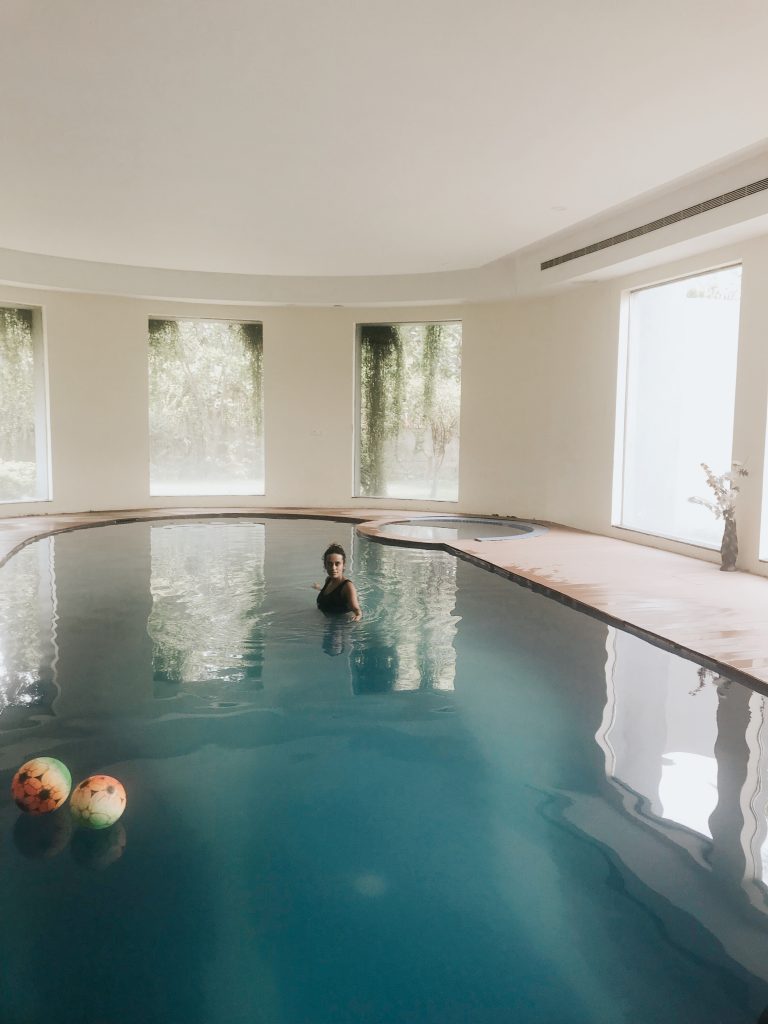 The Spa was my favorite apart from the food. But first Spa! The masseuse was well trained and polite. I loved the cosy vibe of it. We go for staycation to relax and unwind and that is exactly what this was.
Well friends, let's talk about food. They serve only vegetarian food and it was yummy. I wish I had great food pictures to show you but when you travel with a girl gang who doesn't like to wait for pictures this happen hahaa. But that also means staycation was fun, right!?
Staycation in Vrindavan

Staycation in Vrindavan

Staycation in Vrindavan
We also went out to explore the city and check out different temples and try out local delicacies. As we didn't have a clue about the place, the resort was kind enough to send someone to guide it through it all. These little affectionate things make all the difference and you realize that you are taken care of really well.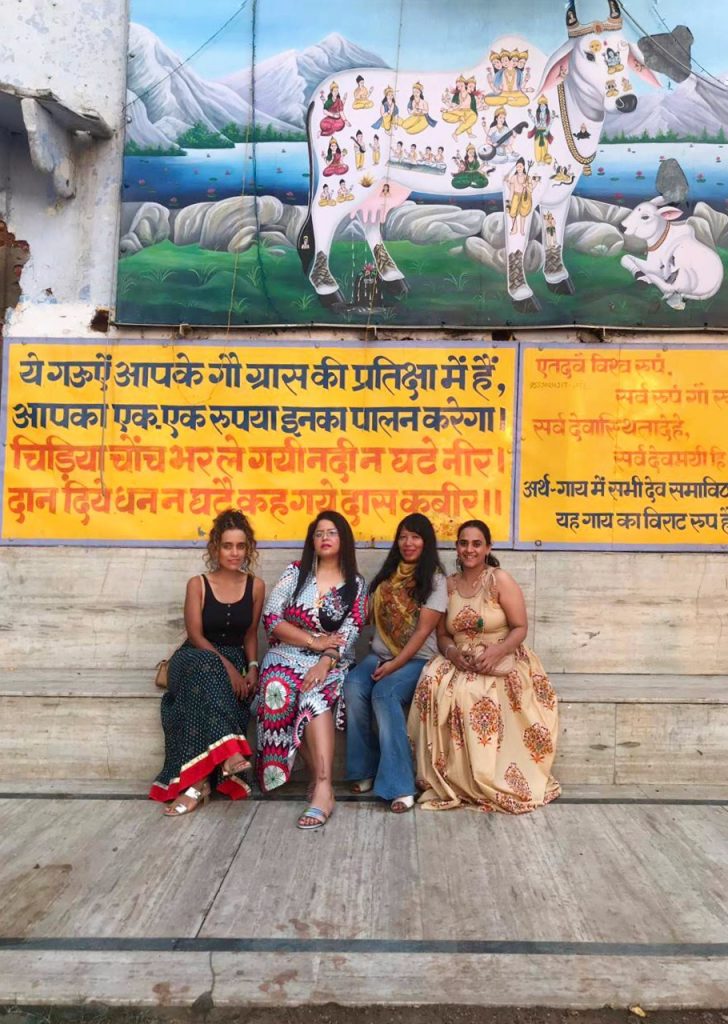 So that is all from my staycation at this amazing resort. I did upload a lot of Instagram posts and stories while i was there, which you can check under my highlight section "Vrindavan".
Check out Brij Vasundhara Instagram page here.
Their prices are really reasonable for the services they offer, so next time you travel to Mathura Vrindavan, you know where to stay 🙂
And to read about my last staycation, click here.